Brick Trowels
MARSHALLTOWN brick trowels for masonry have long been known for quality and continues to be the preferred trowel among bricklayers around the world.

PHILADELPHIA PATTERN
Philadelphia pattern trowels are better suited for laying block because they allow for more mortar to be placed on the blade.
See All Philadelphia Brick Trowels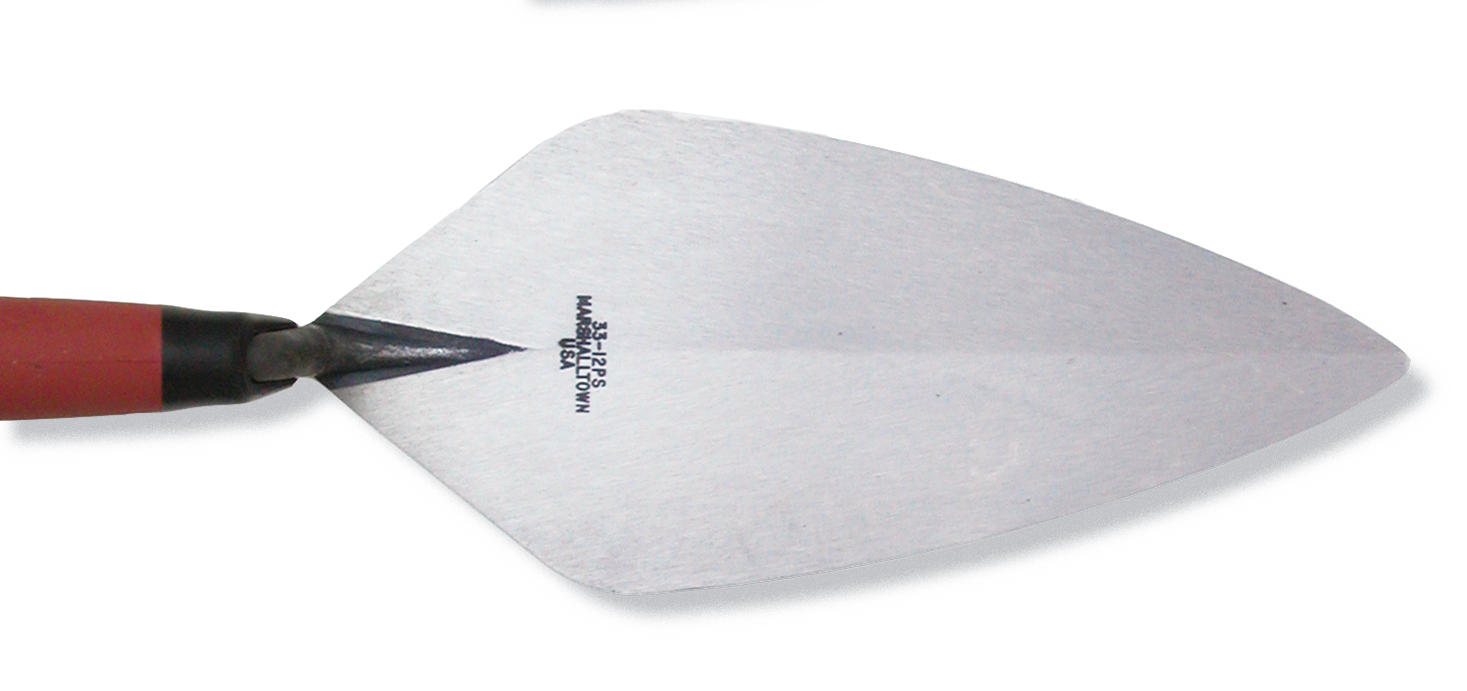 LONDON PATTERN
London pattern trowels are the standard blade type for laying brick.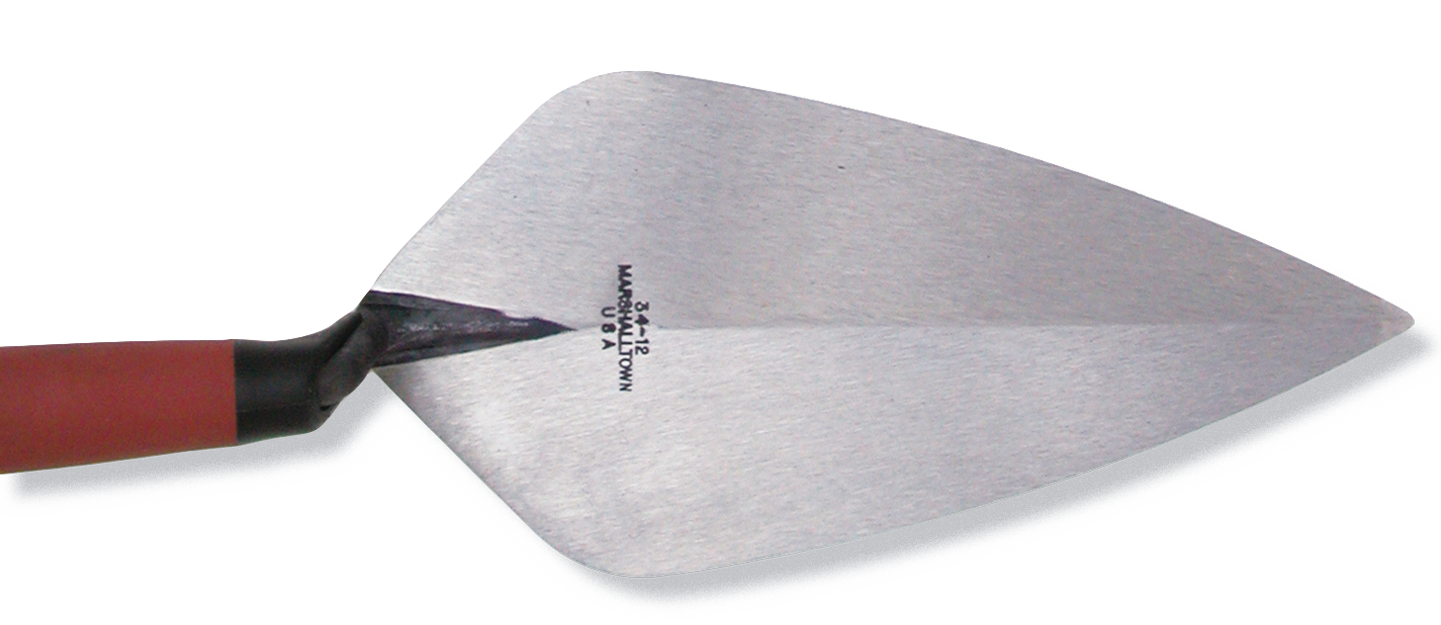 WIDE LONDON PATTERN
Wide London pattern trowels can be used for laying brick or block. The rounded heel places the mortar further forward on the blade than the Philadelphia style trowels.
See All Wide London Brick Trowels
When You Purchase a MARSHALLTOWN® Brick Trowel There Are No Surprises
No other brick trowel can match MARSHALLTOWN's commitment to providing consistent quality. It all starts with our steel – a proprietary formula developed for the unique requirements of a brick trowel. We take our steel and carefully forge and heat- treat it into brick trowels by using state-of-the art equipment that we have developed and refined in a unique factory, dedicated to making the best brick trowels in the world.

Our handle rise is always set at precisely the same angle. We hold extremely tight tolerances on blade thickness to maintain consistent flexibility and strength on every trowel we sell. We precisely maintain blade chemistry and hardness to guarantee that your trowel will perform better than expected. This all means that every single MARSHALLTOWN brick trowel we make is great.

Most manufacturers can make a few good brick trowels and maybe even 1 or 2 great ones. But they also make bad trowels and you have to suffer through those bad trowels to get the few good ones.

Choosing a MARSHALLTOWN brick trowel means that you choose to get a great brick trowel every time, so there are no surprises.