With the tough, durable Gatorback® Mortar Board at their sides, mason contractors and bricklayers can work confidently, knowing they are using the finest equipment in the industry. Our impressive mortar board holds up to 150 pounds of material, is water-resistant, lightweight, and can withstand the harsh environment of a jobsite. The Gatorback® line also includes mortar pans, which are just as impressive. 
Choosing the highest quality mortar board is important for achieving a professional finish on walls, walkways, and other structures. Masonry wood board alternatives, like plywood, used to be the top choice because of their low costs. However, they are also lower in quality, leaving debris behind and soaking up moisture from mortar, stucco, or plaster.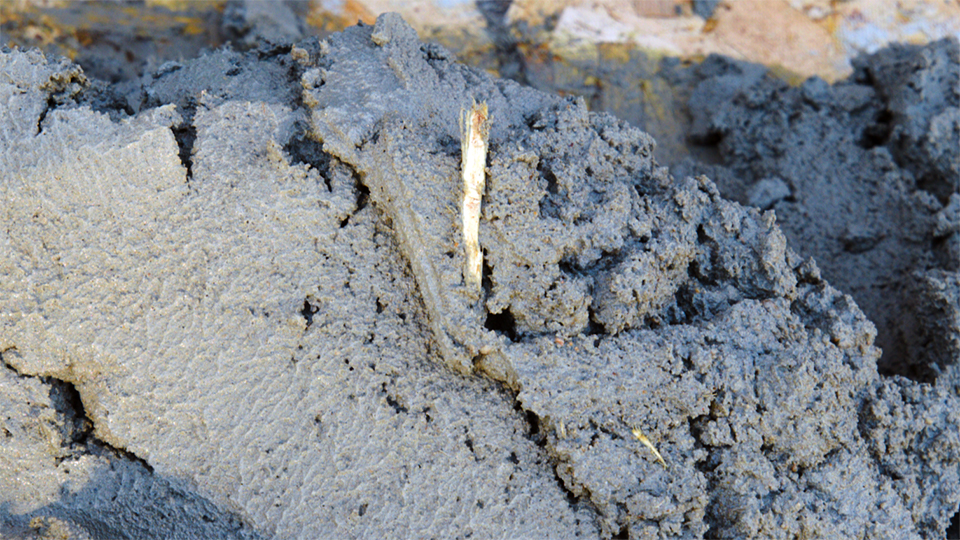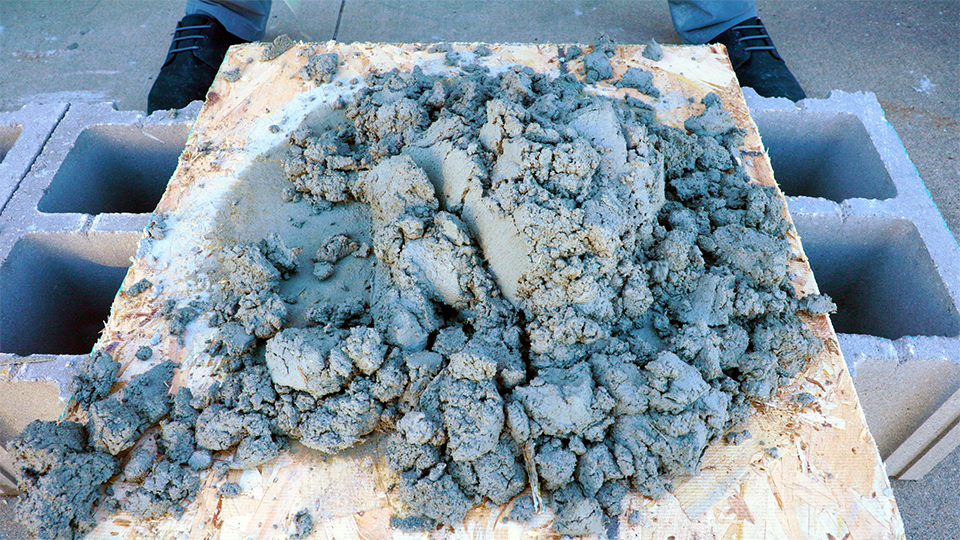 These nearly indestructible mortar boards are the first choice among many mason contractors and bricklayers and easily rise above the competition because of their three key features. 
1. Tough, Rugged, Flexible
The Gatorback®Mortar Boards are 24" x 24" in size and are built to last. They have a reinforced ribbed backing and hold heavy loads up to 150 pounds with minimal flex. These boards are impact-resistant and can withstand being thrown around a jobsite or getting a beating from trowels, shovels, and other tools. To take it a step further and prove the strength of our mortar boards, we dropped a concrete cylinder on one and then drove over it with a heavy work truck. The Gatorback® Mortar Board made it out damage-free, which is a true testament to its indestructible construction.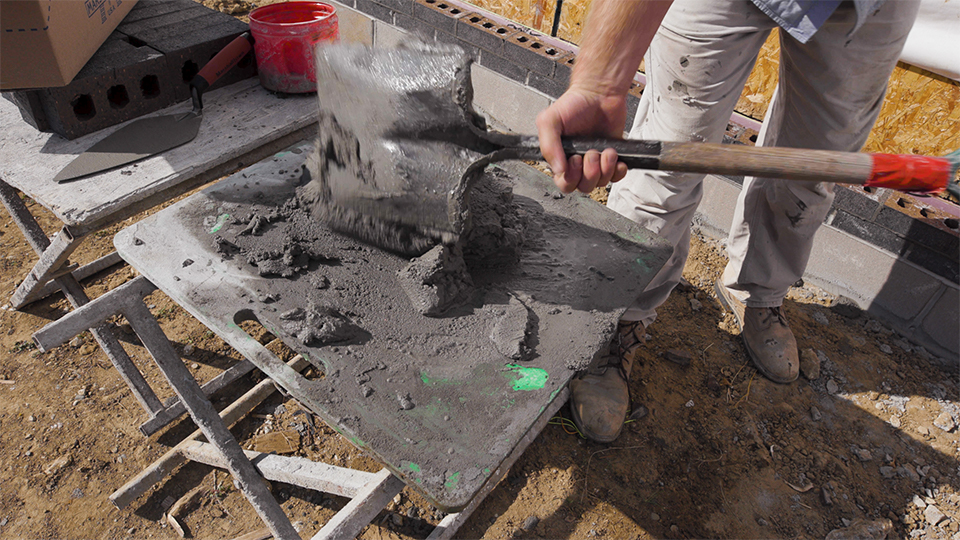 2. Water-Resistant Polymer Material
The Gatorback® Mortar Boards, made of advanced polymer, are UV-resistant, withstanding a wide range of temperatures. They are also water-resistant, keeping the mortar fresher longer. Mortar must be a specific consistency to work properly. Dry mortar prevents bricks from sticking together properly. Advanced polymer boards stay in mint condition regardless of the temperature and keep the mortar at a workable texture.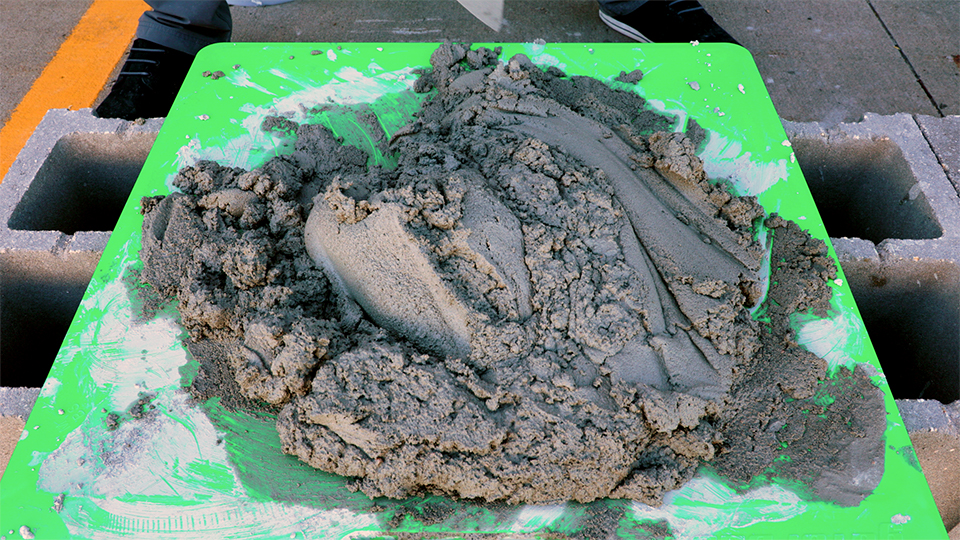 3. Lightweight and Easy to Clean
Another benefit of the Gatorback® Mortar Boards is their convenience. At 5.5 pounds each, these boards are very lightweight and have an ergonomic, integrated handle, so several can be safely carried at one time. When you are done for the day, clean-up is a breeze. Simply pour water over the board, scrub off the mortar or other material used, and you are ready for tomorrow's work. A clean mortar board extends its lifespan and keeps your work area as tidy as it can be.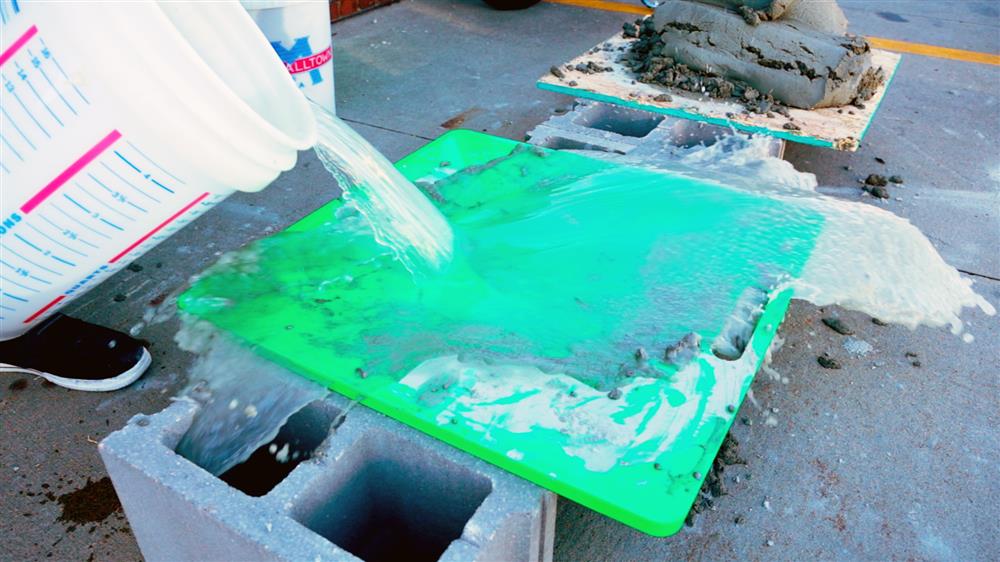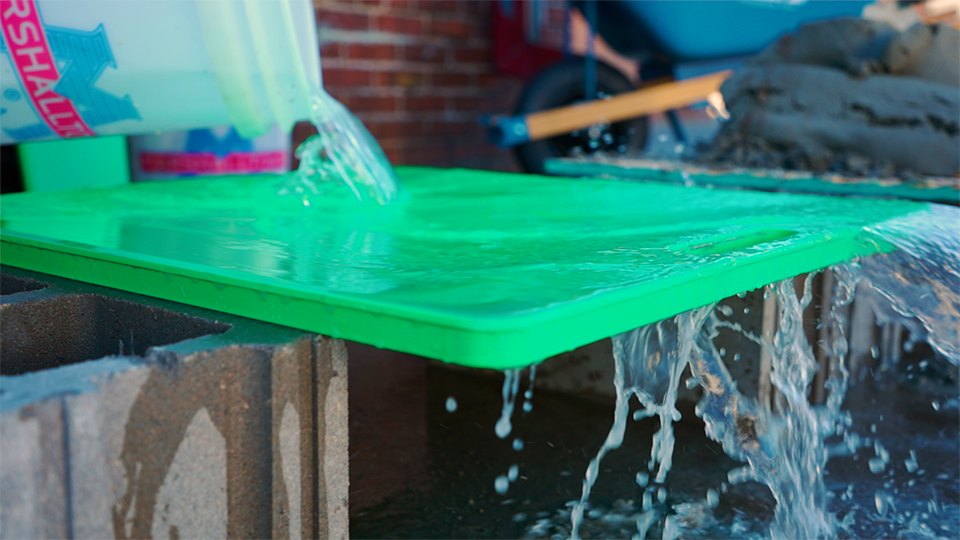 Gatorback® Mortar Boards stand out because of their durability, convenience, and high-quality composition. They are an exceptional addition to a mason contractor's or bricklayer's tool set.  
Next time you are on the job, reach for the lime green board, the best one in the industry.