After a long day's work of pouring concrete or hanging drywall, the best way to relax is sitting down with a cold drink in one hand and a burger in the other. The MARSHALLTOWN After-Hours Tool Kit provides the right tools for maximum relaxation. Featured in this kit are the new and improved Hamburger Trowel and the Bottle Opener, the perfect pair for working the grill and cracking an ice-cold beverage. Whether you are keeping the After-Hours Tool Kit for yourself or gifting it to a friend or family member, it is the ultimate set perfect for year-round entertainment and enjoyment.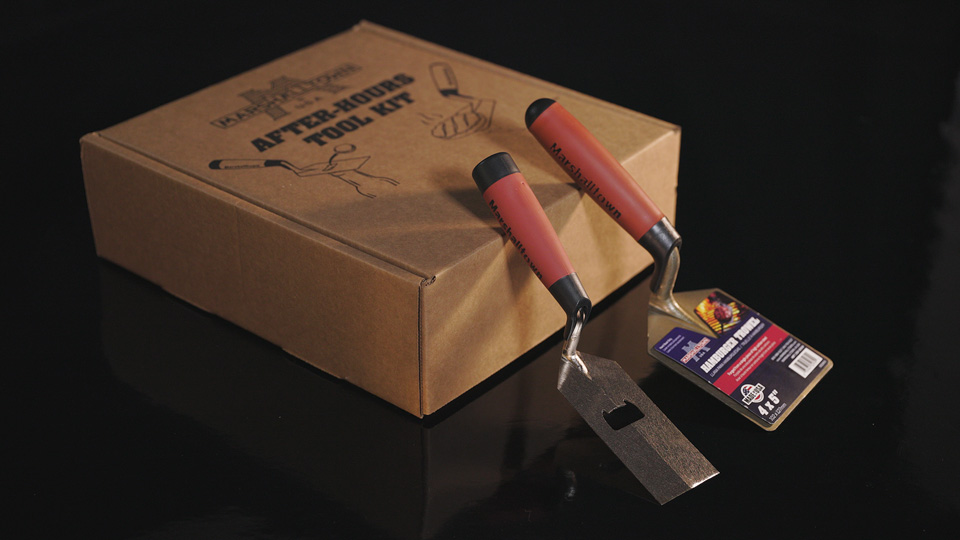 Bottle Opener
The Bottle Opener brings fun to the end of those long workdays. Modeled after our Margin Trowels, the Bottle Opener is forged from a single piece of durable, high carbon steel with a 5" x 2" blade. The blade is nickel-plated, not only giving it a decorative look, but adding durability and protection against rust. Your hands will never tire thanks to the comfortable DuraSoft® handle and integral finger guard.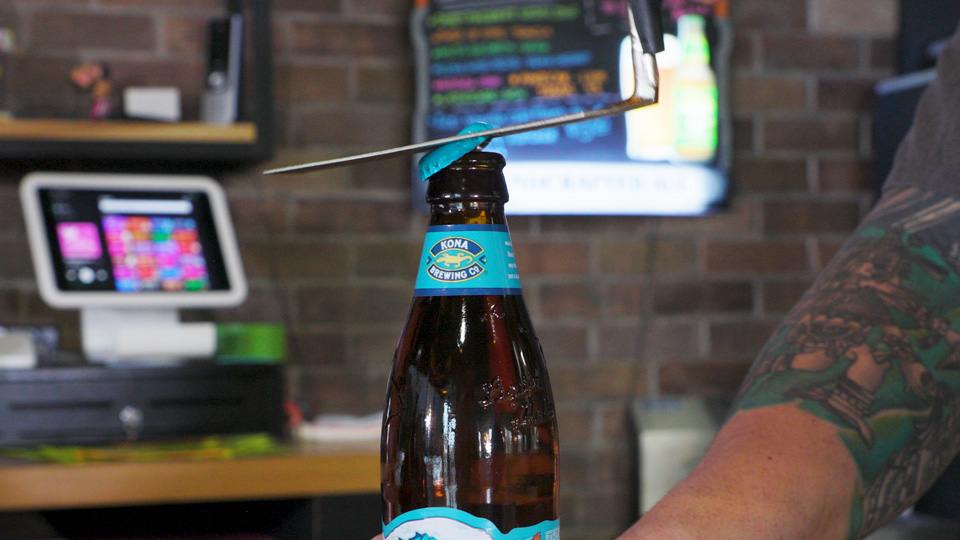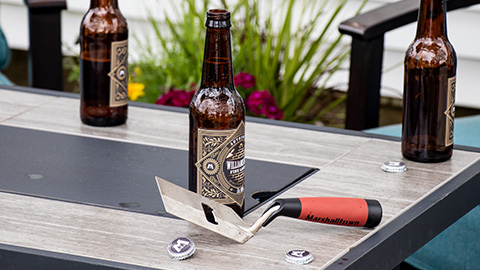 Hamburger Trowel
Today, the Hamburger Trowel is back and better than ever. Forged from a single piece of high carbon steel, the trowel has a thin 4" x 5" blade that easily slides under a hamburger patty so you can flip it effortlessly. Additionally, it comes seasoned with flaxseed oil and is equipped with a resilient DuraSoft® handle and an integral finger guard for protection from calluses, heat, and cold. Whether you are grilling for one or for a large group, you can work confidently and comfortably with this trowel in hand.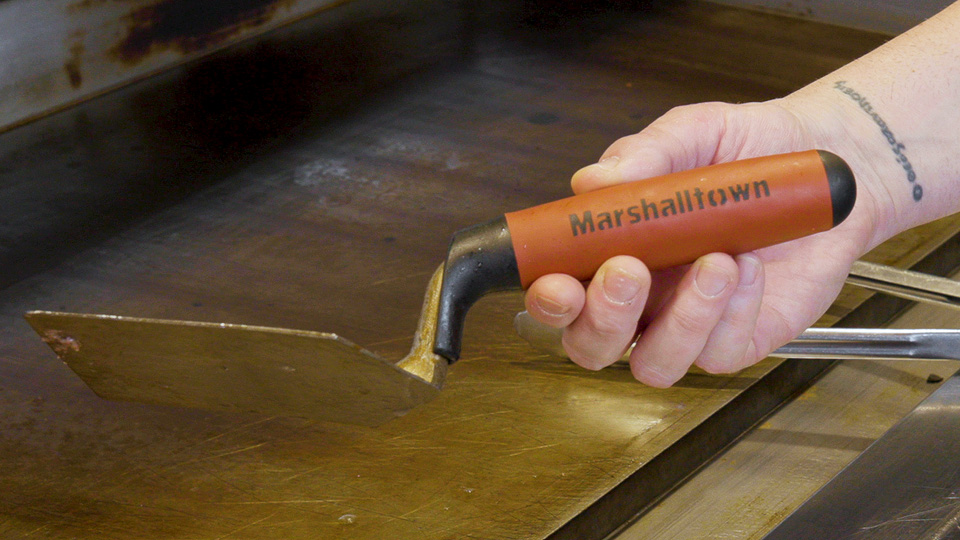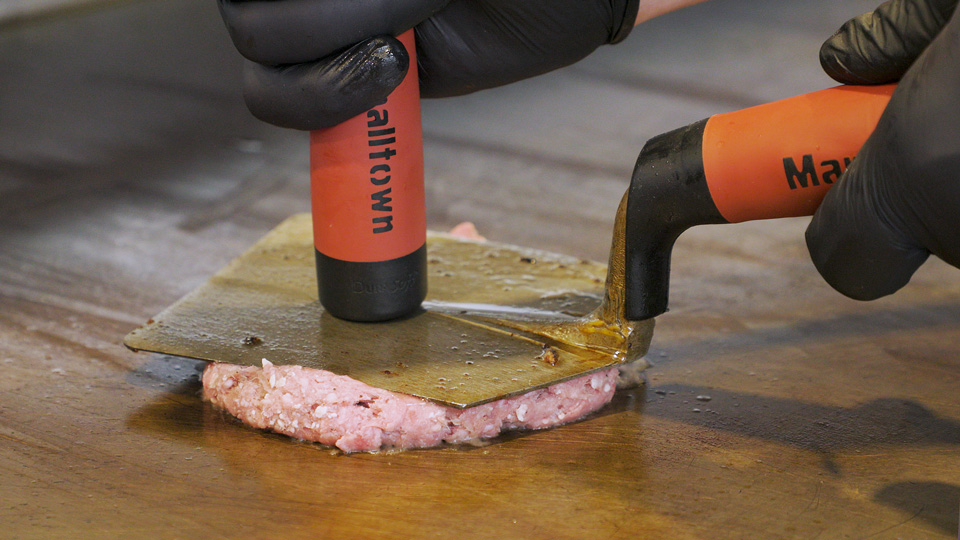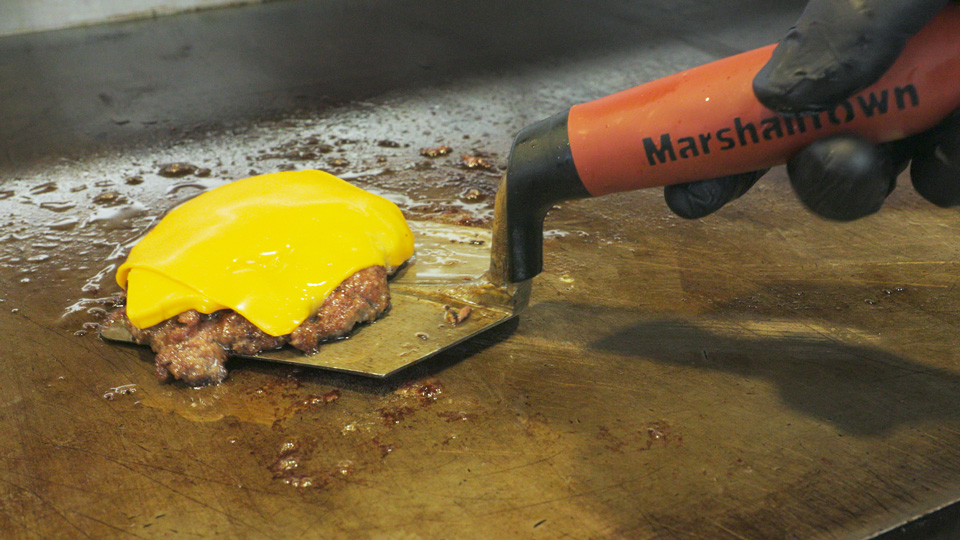 Believe it or not, the Hamburger Trowel made its claim to fame back in the 90's when it was endorsed by Dave Thomas, the founder of the fast food joint Wendy's. The thick, metal blade was ideal for pressing the beef patties on the grill because it did not bend or break, unlike other spatulas on the market. We all know Wendy's is known for their iconic square patty, and Dave Thomas especially liked how the square Hamburger Trowel fit the patties nicely.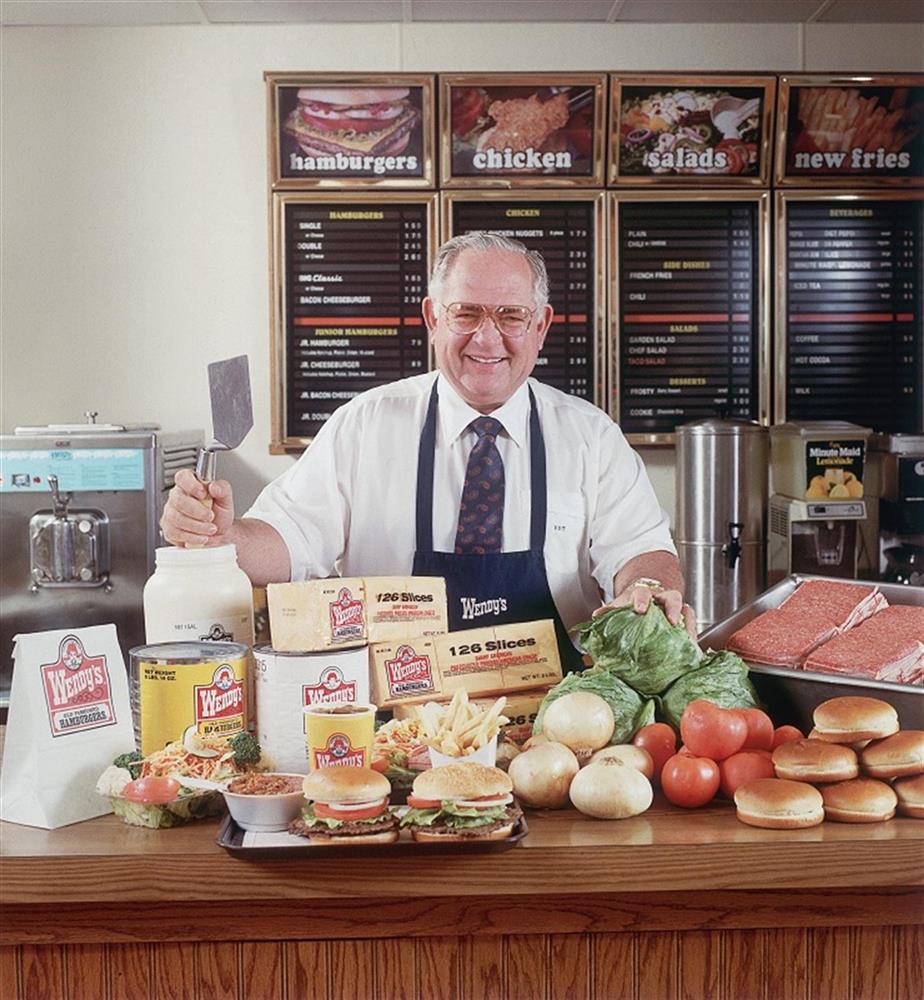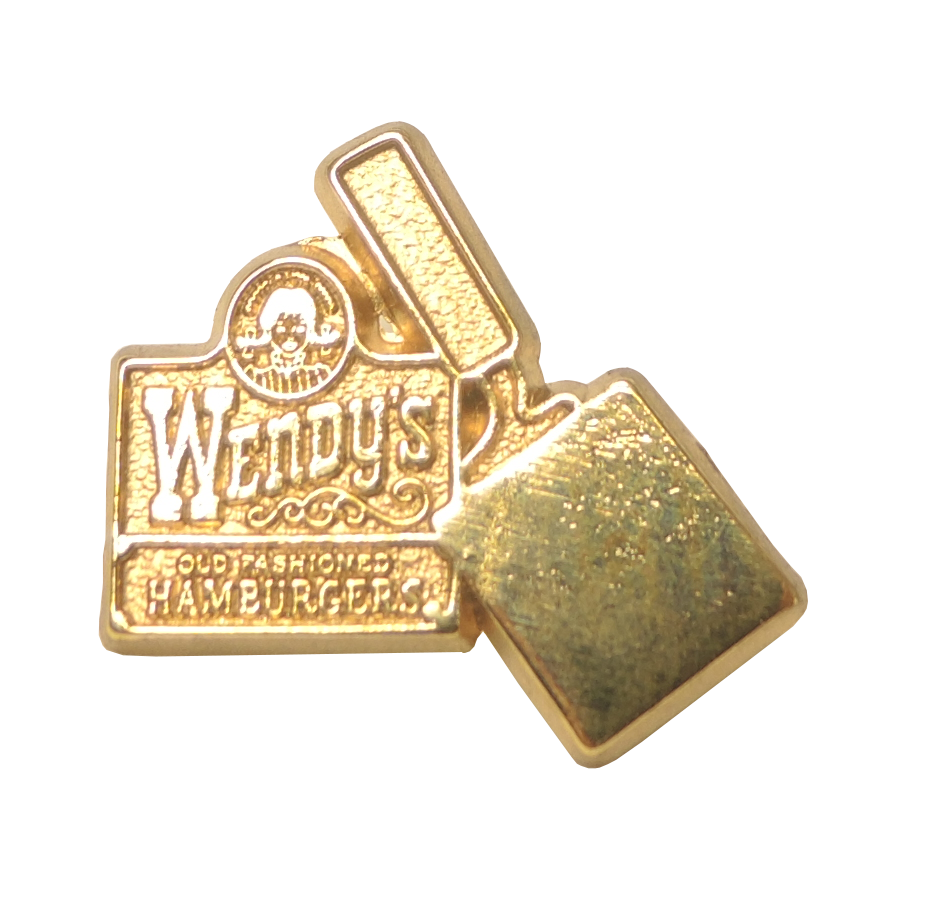 Both the Hamburger Trowel and Bottle Opener are made with the same high quality materials MARSHALLTOWN has always used, making this kit suitable for any tradesman. Next time you've had a long day at work or you're in the mood for a refreshing beverage and meal, turn to your After-Hours Tool Kit for a pleasant evening – you deserve it!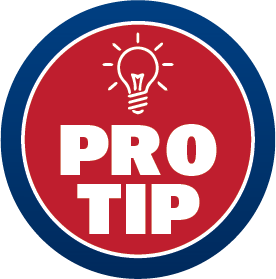 To care for your Hamburger Trowel and Bottle Opener, handwash only with a mild dish soap.
Click the product below to grab one for yourself or to give as a gift on those special occasions.