If you've ever tried to install drywall on ceilings, you know just how difficult it can be without help. Thankfully, there's a piece of construction equipment you can use to install drywall on ceilings and walls quickly, safely, and all on your own. They're called Drywall Panel Lifts.
What is a Drywall Panel Lift?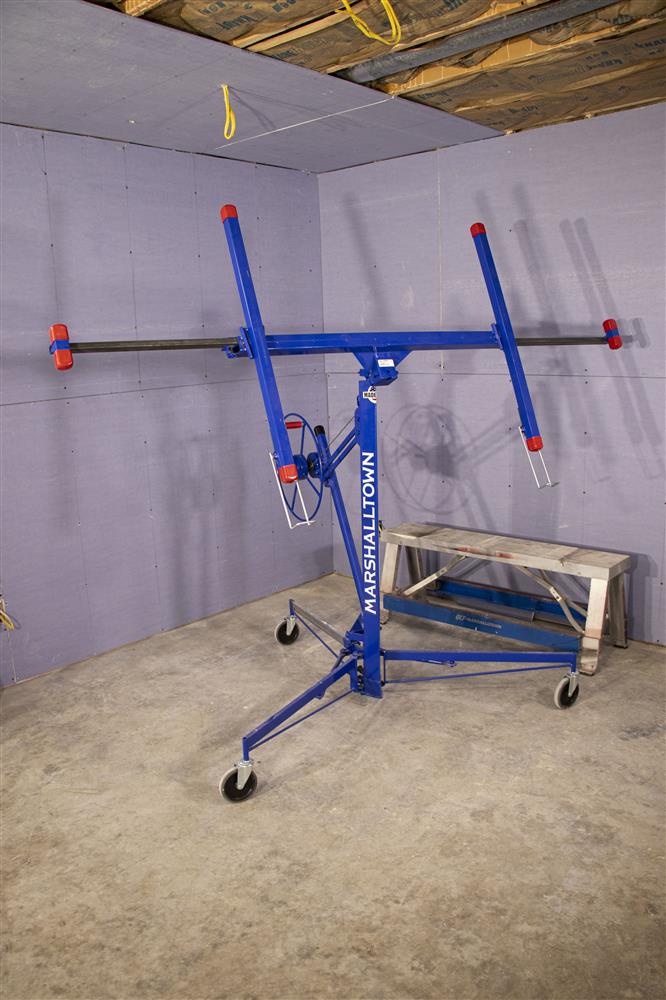 MARSHALLTOWN 14.5' Drywall Panel Lift (Chain Driven)

Drywall Panel Lifts are a great example of ingenuity in the construction industry. They're designed to hold 4' x 8', 4' x 12', and up to a maximum of 4' x 16' drywall sheets securely in place during fastening so that you and a couple of buddies don't have to. Traditionally, it would take a minimum of two people (maybe more) to install drywall on ceilings and walls – drywall lifts make it possible to install drywall on your own while reducing the risk of muscle strain or injury.
Three basic parts make this possible:
Wheeled base – caster wheels make it easy to roll a drywall sheet around the jobsite so you can have it perfectly lined up to fasten into place.  They are also lockable to secure positioning when ready to lift.
Winch – this cranking mechanism is used to lift and lower drywall as needed.
Adjustable support cradle – tilts laterally to install various sized drywall sheets on ceilings and walls.
Most models are also lightweight and portable, making them easy to fold up and load into a truck or van. Heavier, more robust models might have support cradles with a greater range of motion. This makes it easier to install drywall on ceilings that feature unique angles, but you do sacrifice easy portability.
Take the specifications of your job (or drywalling career) into consideration when weighing the pros and cons of renting or purchasing a Drywall Panel Lift.
Now, here are 4 more reasons you should use a Drywall Panel Lift on your next drywall job.
4 Benefits of Using a Drywall Panel Lift
1. You can install drywall alone
The Drywall Panel Lift acts as your second pair of arms. The difference is that these arms don't get tired. They can hold drywall against ceilings and upper walls for hours and hours without fail.
2. They reduce muscle strain and risk of injury
Using a Drywall Panel Lift means you no longer have to do the heavy lifting or supporting of large, unwieldy drywall sheets. This greatly reduces any risk of muscle strain or injury that could occur on the job.
3. You can use them on ceilings and walls
The adjustable support cradle tilts laterally (outwards, away from the midline of the machine body) so it can be used to install drywall on ceilings and walls with minimal effort.
4. Cost savings
Being able to install drywall on your own leads to incredible cost savings for DIYers and professionals.
For DIYers – you won't have to hire a team to finish your construction or remodeling project.
For Pros – you can complete jobs on your own. While using a Drywall Panel Lift can be slightly slower than a human assistant, you will save money that you would have spent hiring extra help.
How to Use a Drywall Panel Lift
Step 1
Load the Drywall Lift
Loading the Lift seems easy enough, but it isn't as simple as it looks. If you're moving long sheets of drywall, especially sheets over 8', it is important to know how to properly lift and transport the sheet so you avoid injury to yourself or the drywall.
Here's a quick guide to learn how to safely lift and transport drywall alone:
Panel should be horizontal on the ground, not vertical.
Stand at one end and grip the side edge (about 4" – 6" down from the corner).
Pick that end up and quickly get that same hand underneath the drywall sheet (Remember – momentum is your friend); use your other hand to anchor along the top edge.
Center yourself, then walk.
Once it's picked up, simply place the drywall sheet in the hooks of the Drywall Lift. The paper side (brown) should always face toward you, while the sheetrock (white) faces the Drywall Lift.
Do your best to center the drywall sheet on the hooks. This will help the machine maintain balance to prevent the drywall sheet from slipping free and causing injury.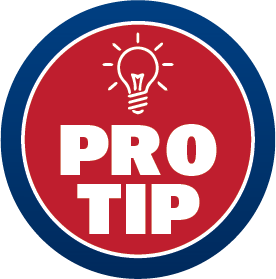 You can use this same method for drywalling upper walls. Follow the Pro Tips mentioned in this blog to learn how you can use a drywall lift to install drywall on walls.
Step 2
Tilt the Drywall Panel Lift Level and Roll into Place
After loading the Drywall Panel Lift, carefully guide the sheet down until it is level (parallel to the ground). Then, roll it into position. It's okay if you're a little off now. We'll fine-tune the position later.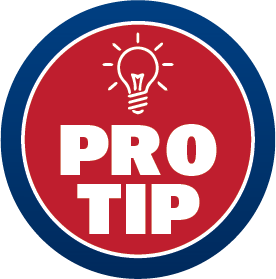 Skip this step if you're installing drywall on upper walls. Leave the lift tilted laterally (hooks pointed toward the floor) and roll the lift until the drywall sheet butts up against the wall. Gently guide the top of the sheet forward until it falls flush against the studs. Continue to Step 3.
Step 3
Winch Drywall Panel Toward the Ceiling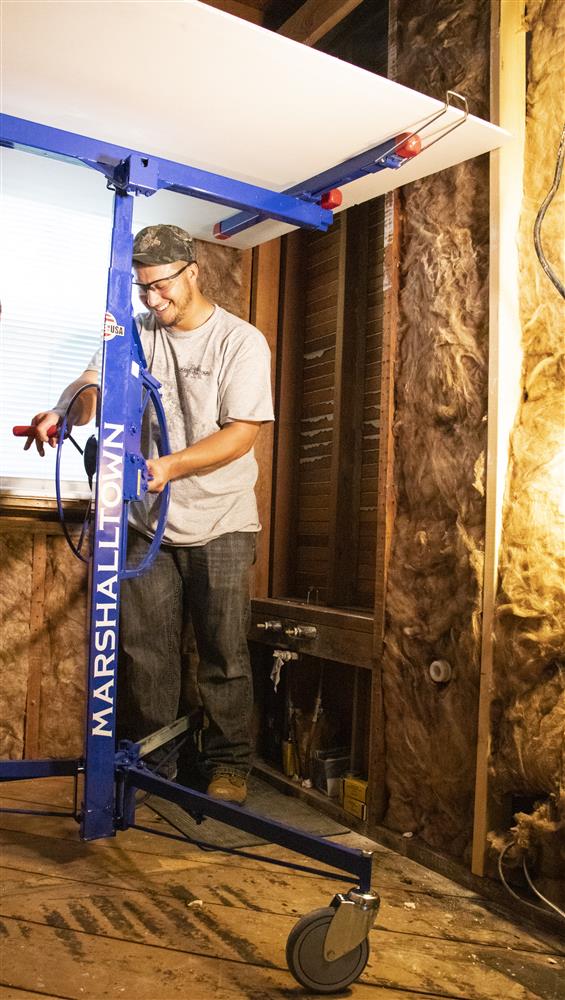 With your left hand, pull the hand brake toward you to release the handwheel. Keep your left hand on the brake while using your right hand to crank the drywall into position, flush with the ceiling. Next, let go of the hand brake to automatically re-engage the hand crank.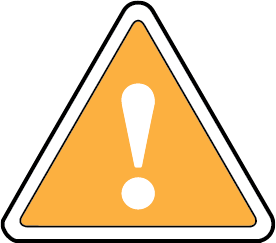 Be sure to have your hand securely on the crank before releasing the brake!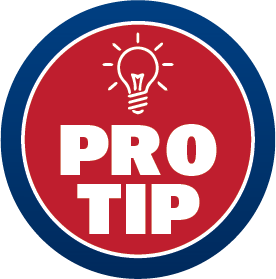 Follow the same method described above to winch drywall sheets up the wall.
Step 4
Adjust Drywall Sheet as Needed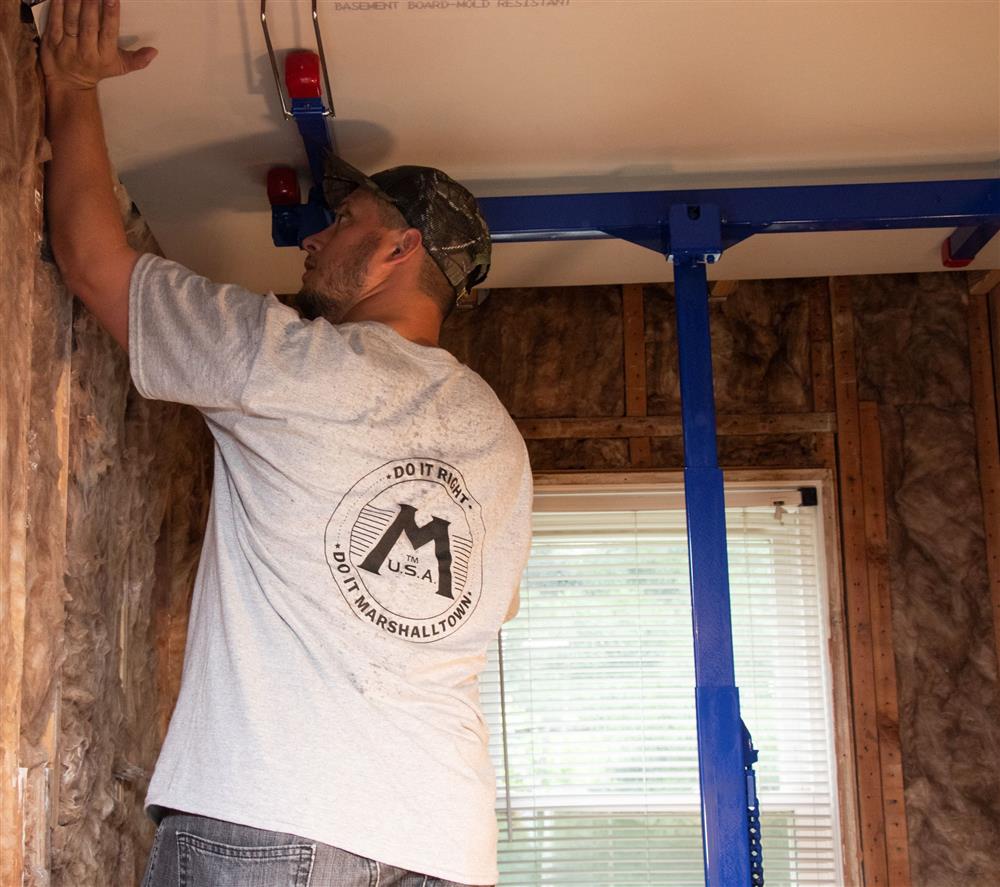 It is common for the drywall sheet to shift slightly while you're winching it up into the air, but it's an easy fix. Gently nudge or pull the sheet where you need it to be. Use a sturdy step ladder as an aid.
You may need to adjust the height of the Lift if the drywall sheet is too tight against the ceiling to be moved.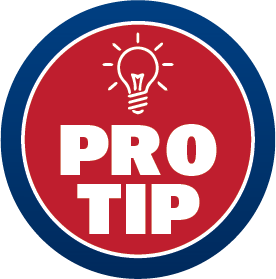 You can use this same method to adjust the position of the drywall sheet against the wall.
Step 5
Secure Drywall Panel in Place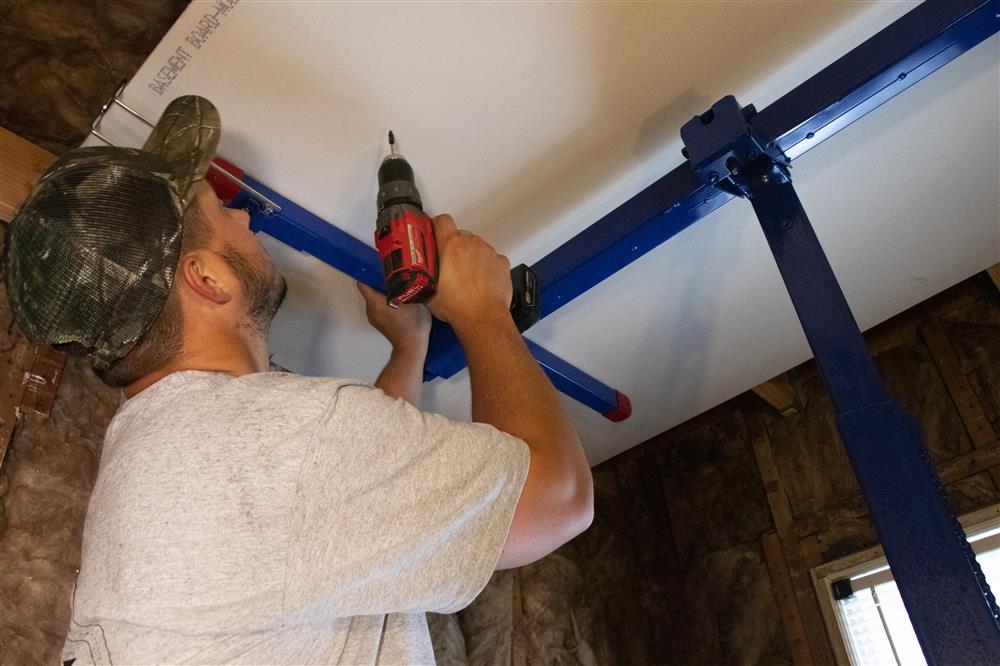 As the Drywall Lift holds the panel in place, secure the drywall to the studs as you normally would. Then, repeat steps 1 – 5 until you've completed your install.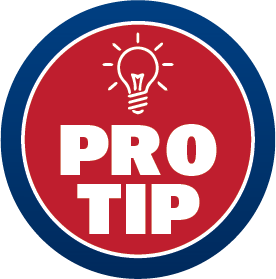 Do not disengage the hooks when using a Drywall Lift to install drywall on upper walls. Disengaging the hooks will cause the drywall to slip out of the machine and crash to the floor, which can lead to injury or damaged drywall.
Conclusion – Are drywall panel lifts worth it?
Short answer – YES.
Drywall Panel Lifts make drywalling by yourself easier and safer than ever before. Save yourself from potential aches, pains, or damaged drywall by investing in this must-have drywall tool.
Here's what one intrepid DIYer had to say about Drywall Panel Lifts:
"Without a drywall lift, I would screw blocks to the wall as helpers, grab a homemade T-prop, and balance the drywall on my head. I've even had the stepladder collapse once while I was doing this, and down I went! Drywall lifts rock!" – Kurt Lynch, Iowa
Don't learn this lesson the hard way. Take Kurt's advice and invest in a drywall lift to make your next job easier and safer.
Interested in a Drywall Panel Lift? MARSHALLTOWN has three Drywall Panel Lift options available to suit DIYers and drywall professionals. Check out our full line of drywalling tools on Marshalltown.com.