Adding texture to drywall is often the preferred method for finishing ceilings and walls. A textured wall is more durable than a smooth one, holding up against pets, children, and minor wear and tear. Texture can add character and variety to a room, making ordinary walls more interesting.
The tools of choice by professionals in the drywall industry are WAL-BOARD TOOLS Hopper Guns, like the SPRAY-PRO and TEXTURE-PRO 200. Hopper guns are used to spray texture on drywall ceilings and walls and are perfect for large projects. The WAL-BOARD TOOLS Hopper Guns have several handy features, making them a great tool to use on the jobsite.
Built Right
Both the SPRAY-PRO and TEXTURE-PRO 200 have nearly a 2-gallon capacity for holding joint compound. With a built-in handle on the top of the hopper, users can comfortably spray those hard-to-reach areas on walls and ceilings. Both models feature a rubber handle for user comfort, while the TEXTURE-PRO 200 features an additional soft grip handle on the trigger for optimal comfort.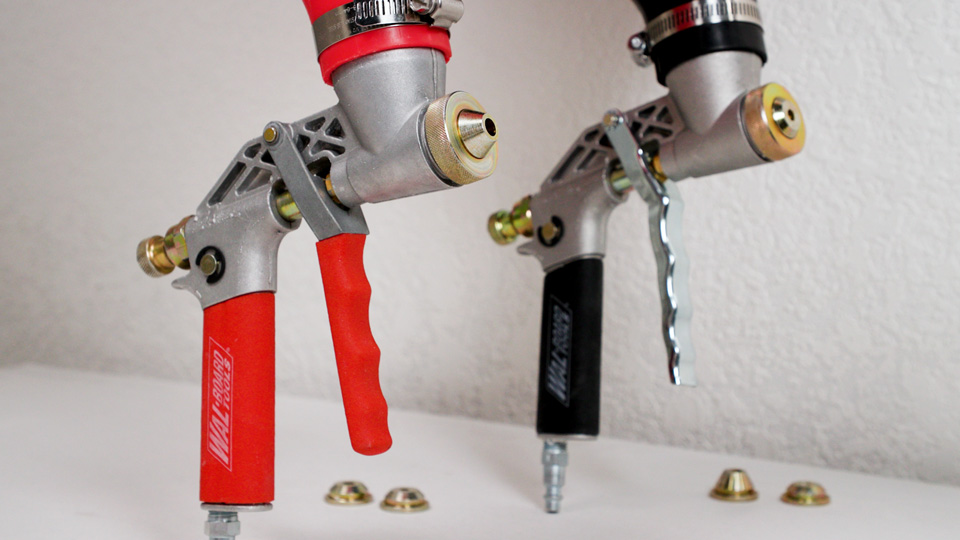 Innovative Features
Three specific features of the SPRAY-PRO and TEXTURE-PRO 200 bring innovation to these hopper guns.
Internal Control Valve – When the user pulls the trigger, it starts the airflow, which releases the texture material from the hopper. Releasing the trigger shuts off the airflow, stopping the flow of texture material.
Trigger Adjustment – Lets the user control how far back the trigger can be pulled, which determines the material flow and how much texture is sprayed.
Flow Control Valve – Allows the user to make small adjustments to the airflow of the gun instead of going back to the compressor, saving time and energy.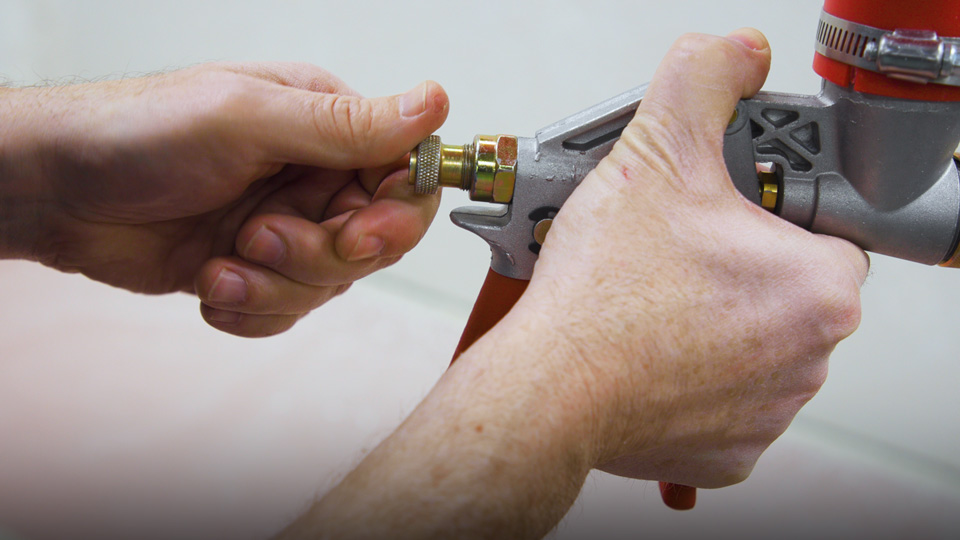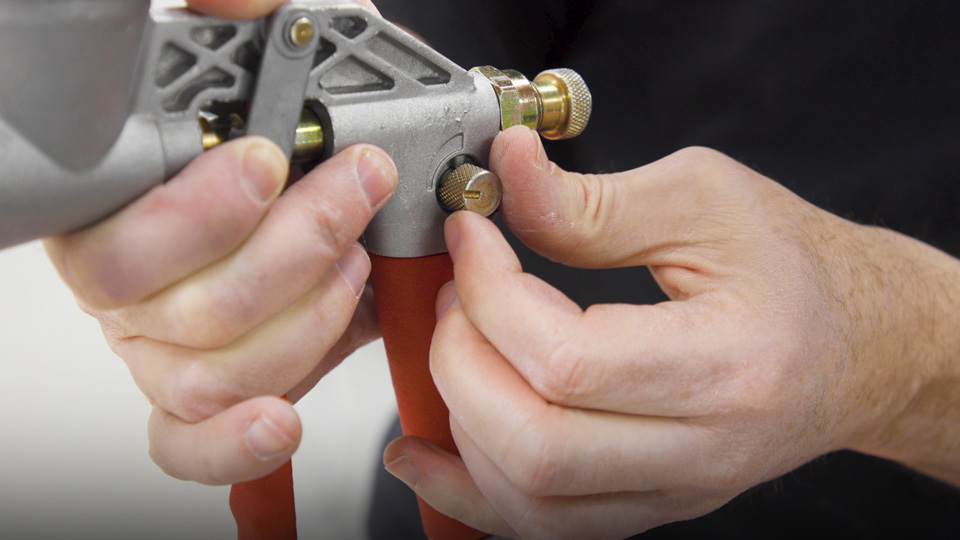 Variety of Textures 
Included with the SPRAY-PRO and TEXTURE-PRO 200 are three orifice sizes, providing a wide variety of texture sizes and styles. The 5/16" material orifice produces knockdown and heavy texture. With the 1/4" material orifice, users achieve a coarse and medium texture. The 3/16" material orifice produces orange peel and light texture. With several types of texture to choose from, WAL-BOARD TOOLS Hopper Guns are great tools for any drywall project.
From orange peel to knockdown texture, WAL-BOARD TOOLS Hopper Guns make it possible for professionals to achieve a high-quality finish on walls and ceilings quickly and more efficiently than the competition.

Be sure to check out the complete line of drywall tools by WAL-BOARD TOOLS. These hopper guns are just two of the 300 products that joined MARSHALLTOWN'S catalog of nearly 8,000 products after the 2022 acquisition.