When it is time to tackle those indoor construction projects like hanging drywall sheets on walls and ceilings, it's important to have safe and dependable support equipment to help you out. Some contractors choose to use drywall stilts or a ladder, but stilts can be tricky to get used to while a ladder provides you with a limited working space. MARSHALLTOWN has a better option for you — our WAL-BOARD TOOLS Aluminum Folding Bench. The quality of this bench is unmatched. Not only is it durable and supportive, but it's also easily portable. Read on to see why the WAL-BOARD TOOLS Aluminum Folding Bench is the ideal piece of equipment for both pros and DIYers.
Durable
With a high-strength aluminum construction and zinc-plated steel hardware, this bench is high quality and built to last. It features a textured bench surface that is stable, holding up to an impressive 400 pounds. The bench surface also makes a great work platform on the jobsite for other tasks.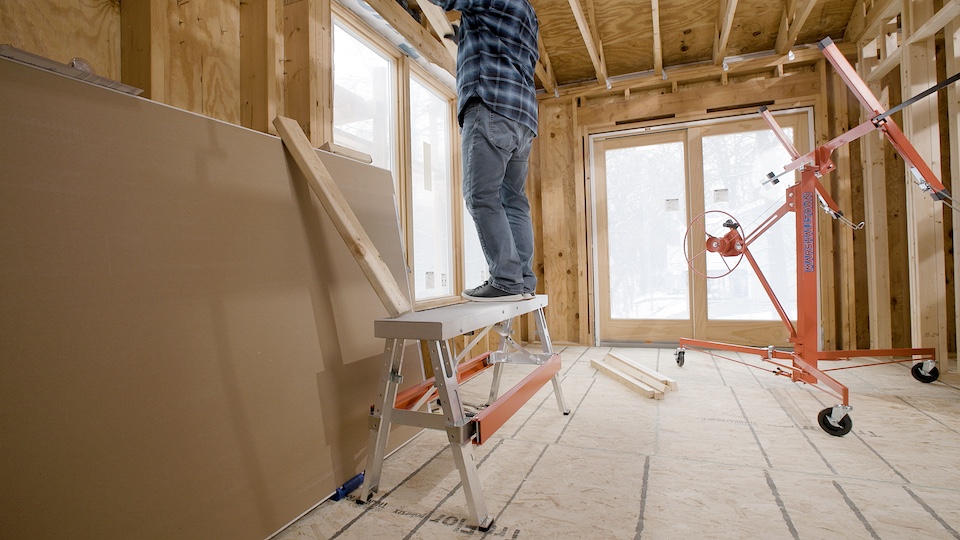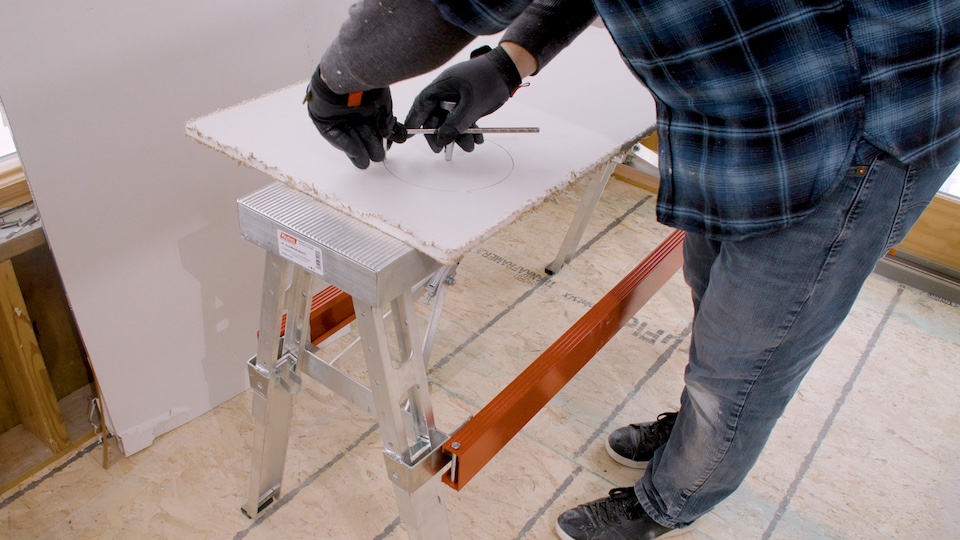 Supportive
With strong, sturdy rails and adjustable legs extending from 18" to 30", this bench is built tough and can be used for working at multiple levels. The textured step on both sides provides a firm footing when stepping up or down. The bench surface is supportive and measures 9-½" x 48", giving you more than enough room on the job. Another added bonus is the slip-resistant rubber feet, giving you extra protection and support.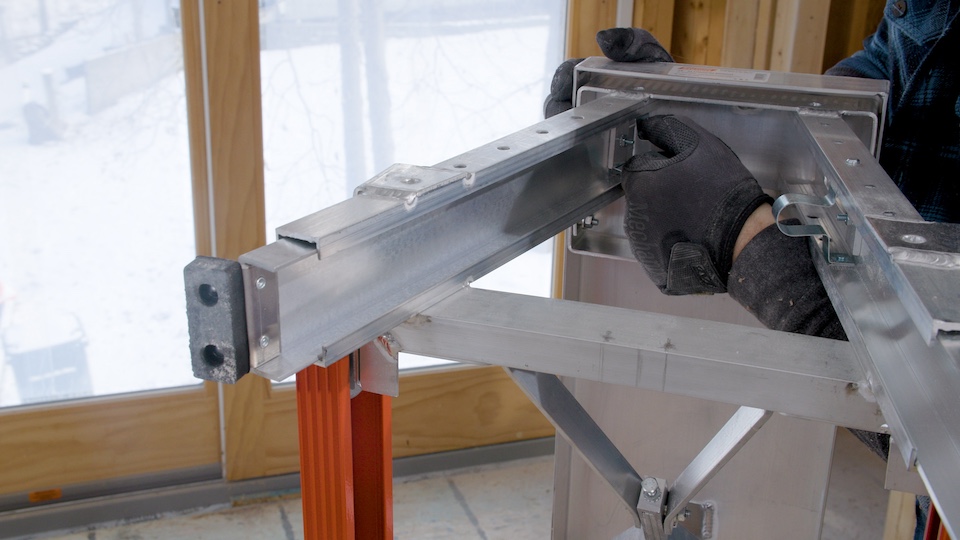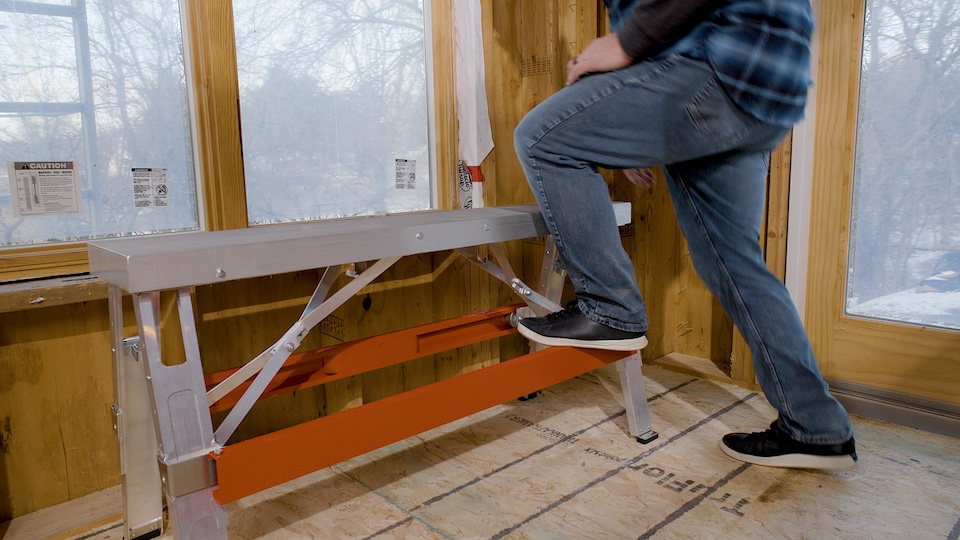 Portable
Lastly, the WAL-BOARD TOOLS Aluminum Folding Bench is easy to move around from job to job or room to room thanks to it being lightweight. Conveniently, you can fold up the bench and lock it for hassle-free transportation. When you're at your destination, you can quickly and easily set it up, locking the legs into place with the heavy-duty locking mechanism for stability.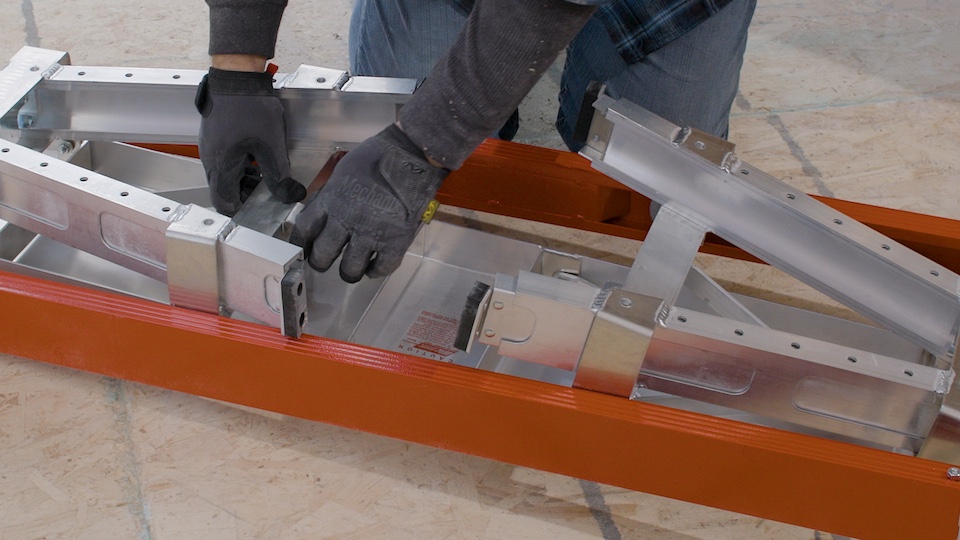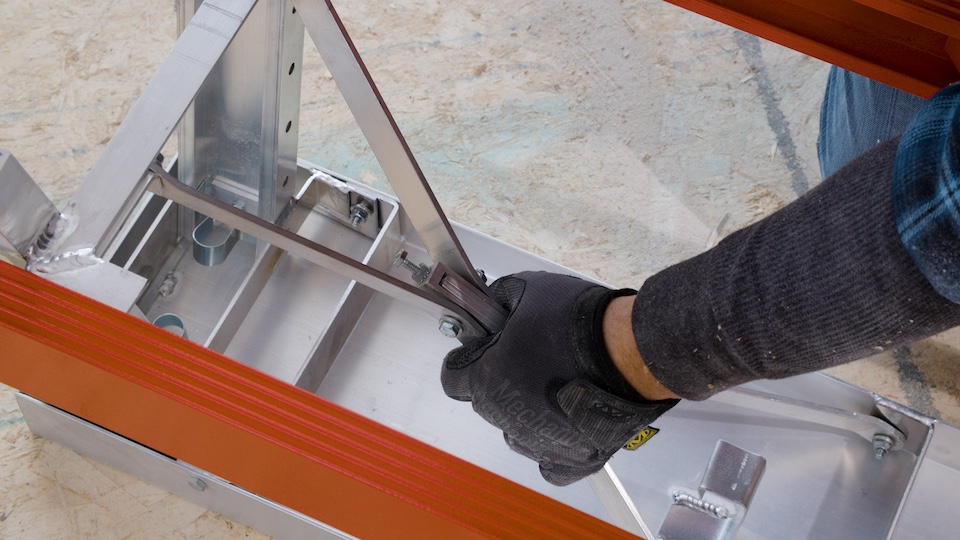 The WAL-BOARD TOOLS Aluminum Folding Bench is handy not only for professionals but also for DIYers. With its durable construction and lightweight design, it offers both the sturdiness needed for those tough jobs and the portability for effortless transportation. When you choose to use the WAL-BOARD TOOLS Aluminum Folding Bench, you're choosing to work confidently and safely.