If you are planning a tiling project, you may want to consider using tile cutters. MARSHALLTOWN Tile Cutters are available in a variety of models and can cut tile ranging from 17" to 48" in length. This post will focus on the many advantages of tile cutters, specifically the MARSHALLTOWN 17" Tile Cutter. Additionally, we will guide you through the process of using this tool.
Advantages of Using Tile Cutters
Budget-Friendly
First, tile cutters are typically more affordable than wet saws. With this budget-friendly tool, you can afford a more desirable tile.
Easy to Use
Tile cutters are quiet, clean tools that do not use electricity, unlike a wet saw. They are simple to operate and do not require the user to have specialized skills.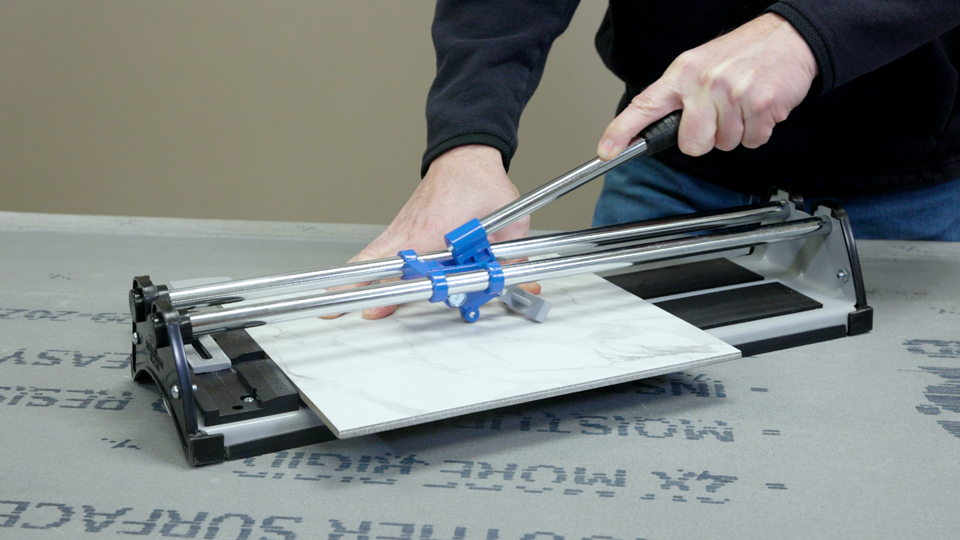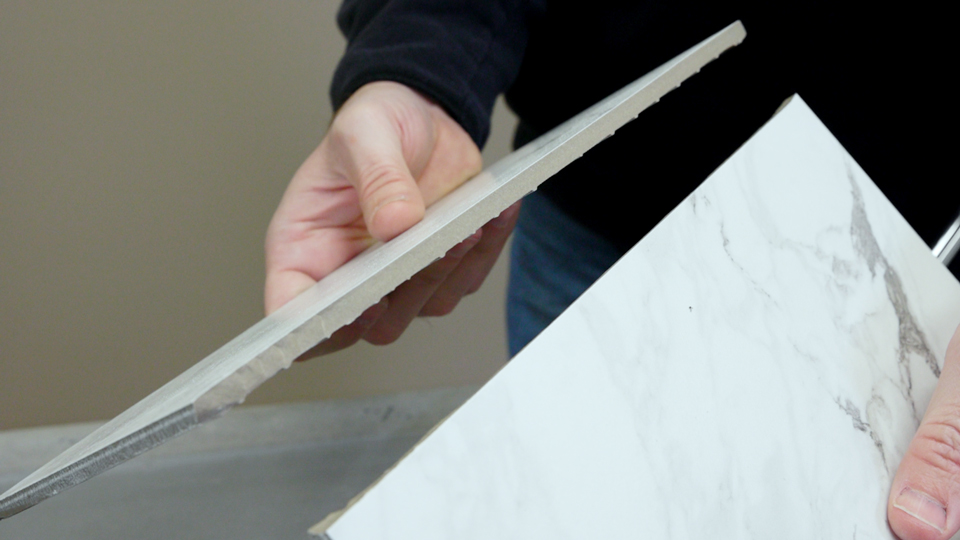 Portable
The portability of tile cutters makes them very handy to use. They can be carried anywhere on a jobsite and can conveniently be next to you whether you are installing porcelain tile on your floors or a mosaic backsplash in your kitchen. Storing these cutters is convenient because they are not large and cumbersome.
Versatile
Another advantage of tile cutters is their versatility. You can make diagonal cuts or straight cuts for ceramic, porcelain, and mosaic tiles. The limit, however, is this tool cannot make curved cuts or intricate patterns. For those jobs, you can opt for handheld tile cutters and tile nippers.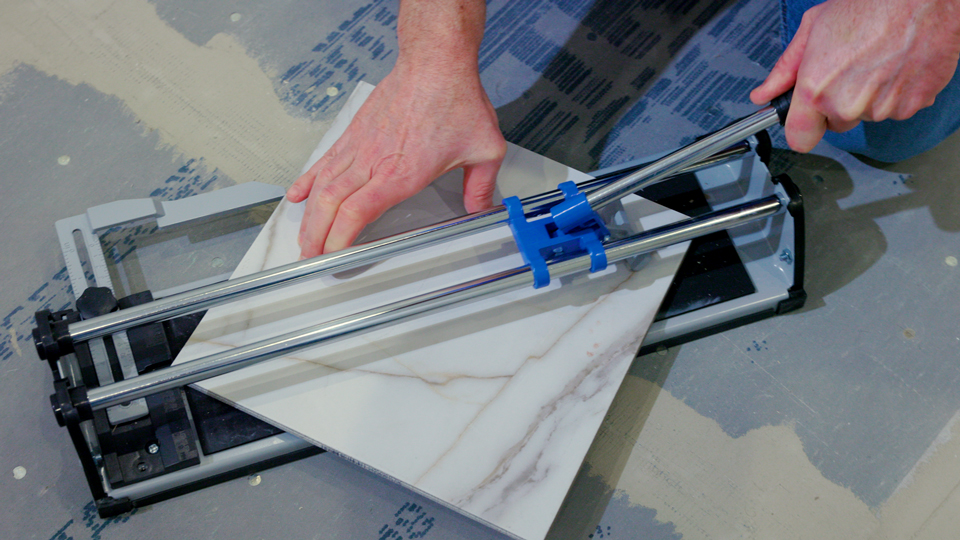 No Required Skill Level
The tile cutter is perfect for not only professional tilers but novice tilers, too. Making clean and precise cuts with this tool doesn't require a lot of skill. You can easily start on a project without the help of a professional. To add to the ease of this job, all our tile cutters are equipped with imperial and metric Adjustable Measuring Guides at the head of each unit, along with an advantageous Protractor Gauge on select units for precise angled cuts.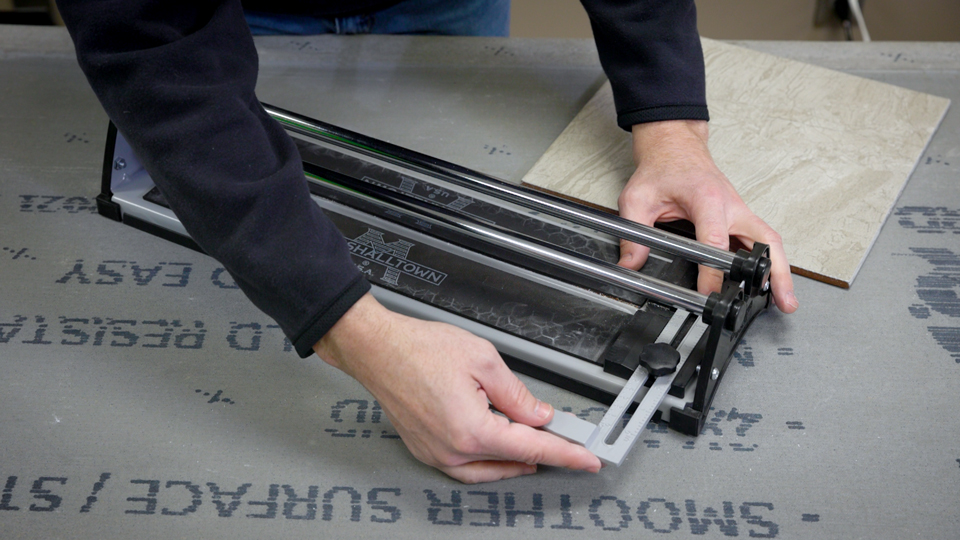 Quick to Use
MARSHALLTOWN Tile Cutters come either preassembled or with very minimal assembly required, so you can get to work quickly. Also, the act of scoring and snapping tile takes very little time. With the MARSHALLTOWN 17" Tile Cutter, you can cut tile in a snap!
Reliable
The reliability of MARSHALLTOWN's Tile Cutters is aided by their rigid steel rail systems which allow for smooth operation and accurate cuts, time and time again. The precision scoring is established by our Tungsten Carbide Scoring Wheels on the Contractor-Grade Series and an extra-long wearing Titanium Tungsten Carbide Scoring Wheel on the Professional Series (where specified).
Using Tile Cutters
Step 1: Set Guide
Set the adjustable guide to the desired width, then place the tile on the base firmly against the guide.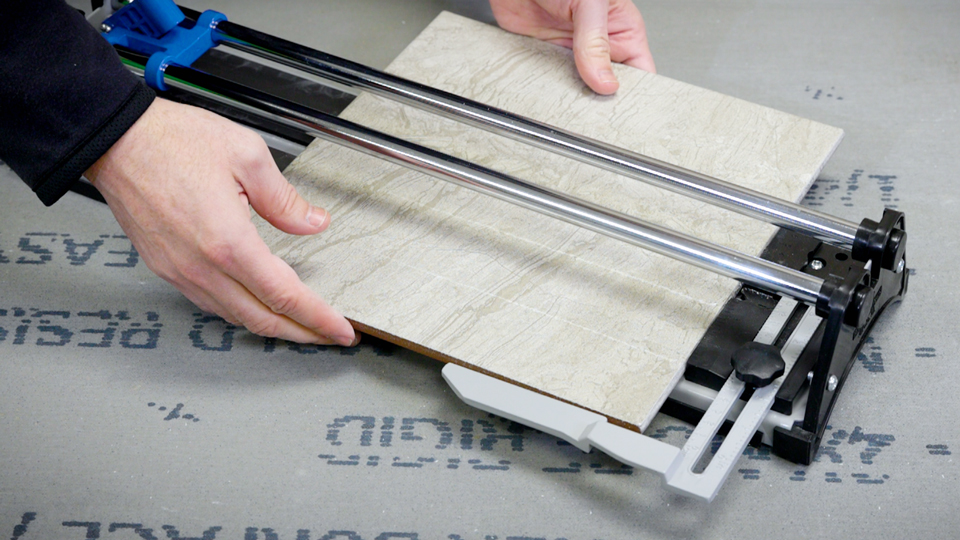 Step 2: Score
Move the scoring wheel into position at the start of your cut. Apply downward pressure and push the handle forward.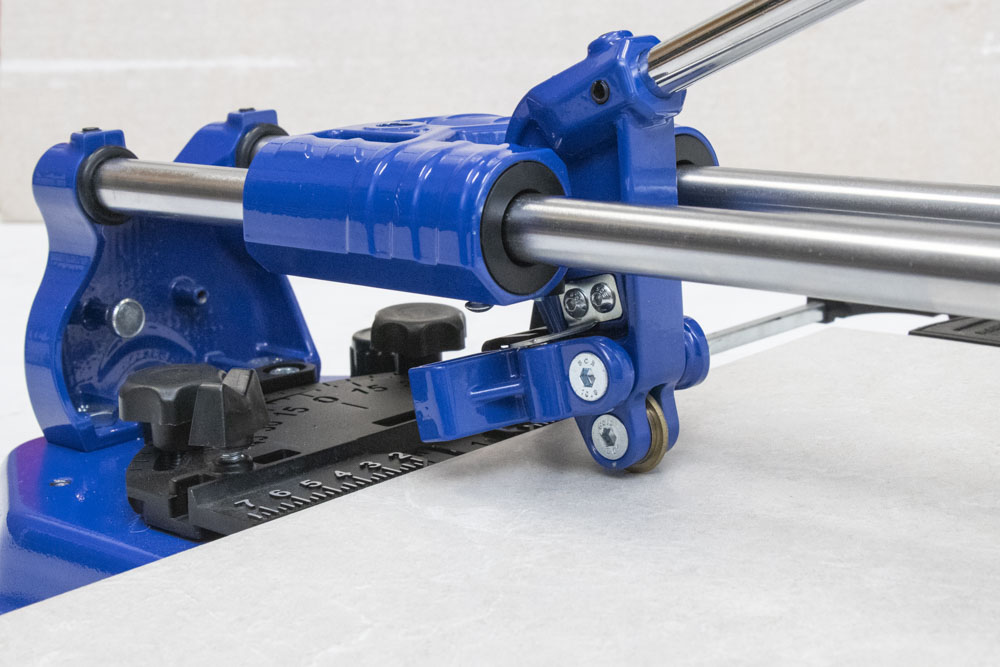 Step 3: Cut
Move the breaker foot over the score line on the tile, about 1-2" from the end and apply quick downward pressure until the tile snaps. You will have a clean cut with no dust or residue.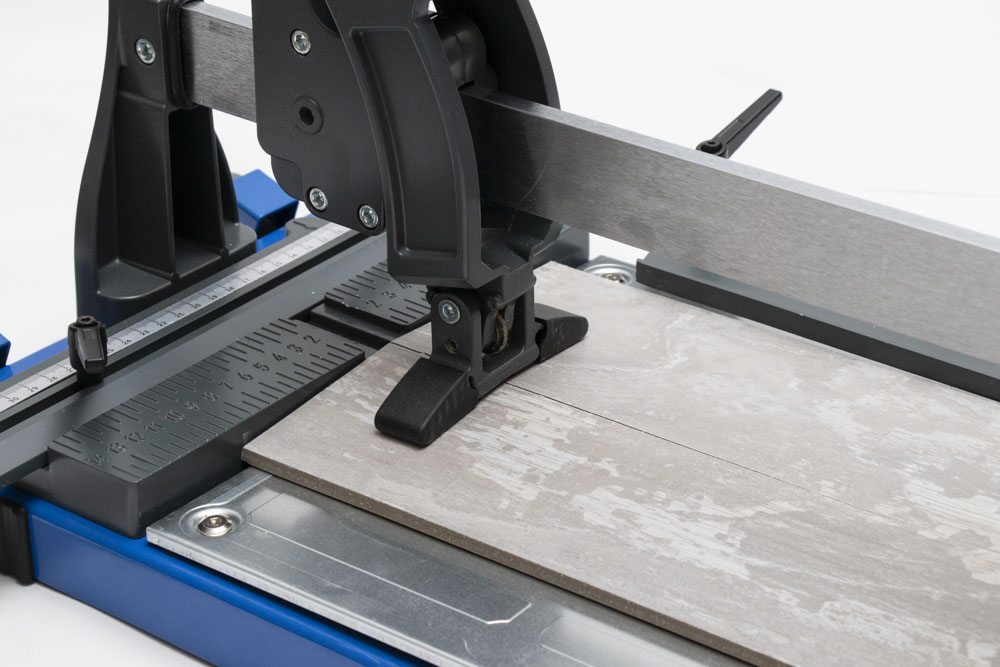 These quality tools make it easy for flooring professionals and DIYers to achieve straight or angled cuts making mosaic, porcelain, and ceramic tile jobs look immaculate! Plus, these tools save you from a messy workstation and an empty wallet and leave you with a beautiful, high-quality finish you desire.