A flooring cutter is a flat bladed tool designed to cut through laminate and vinyl plank flooring. MARSHALLTOWN has a variety of flooring cutter options, so you can find the right one for your needs and price-point.
Note: When shopping for a flooring cutter be sure to read specifics on how wide of planks it will cut, which materials it can be used with, and the thickness of material it will cut. There are many different options to choose from, so be sure to choose the right one for your job(s).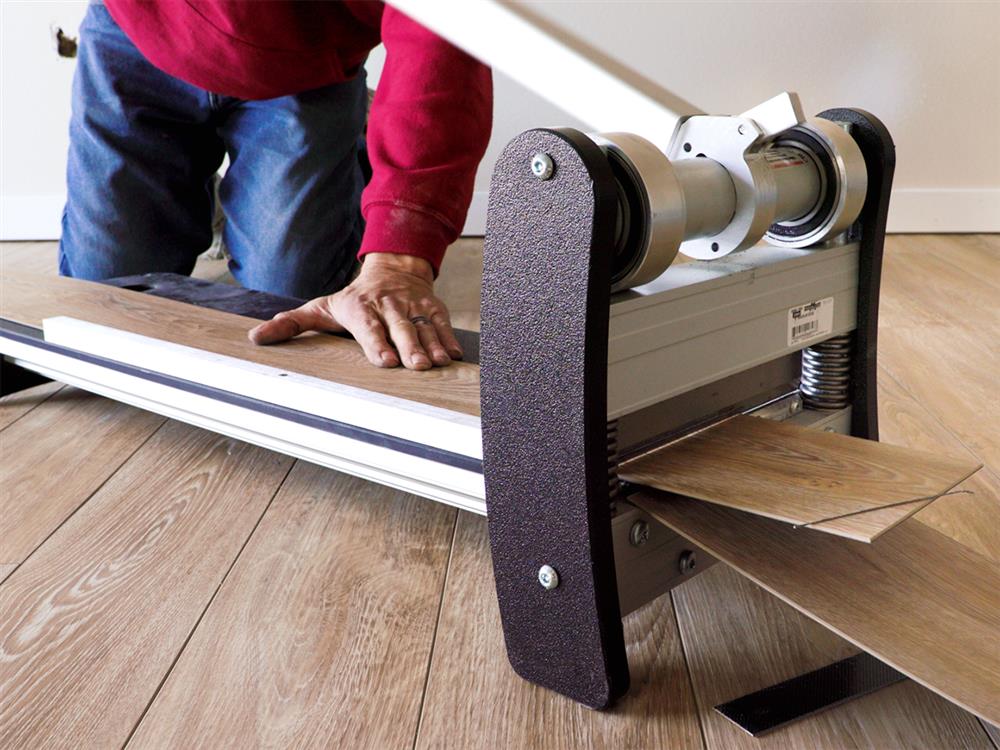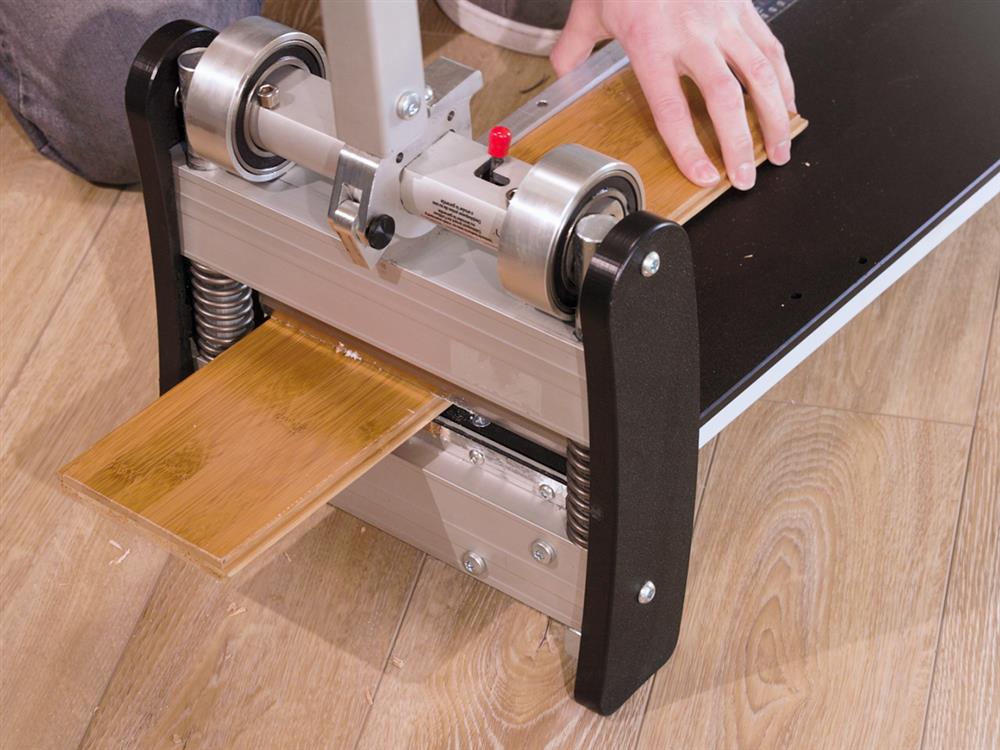 Advantages of Flooring Cutters
Essentially Dust-Free
There is little to no debris left when shearing with flooring cutters opposed to the pile of sawdust that comes from a miter saw.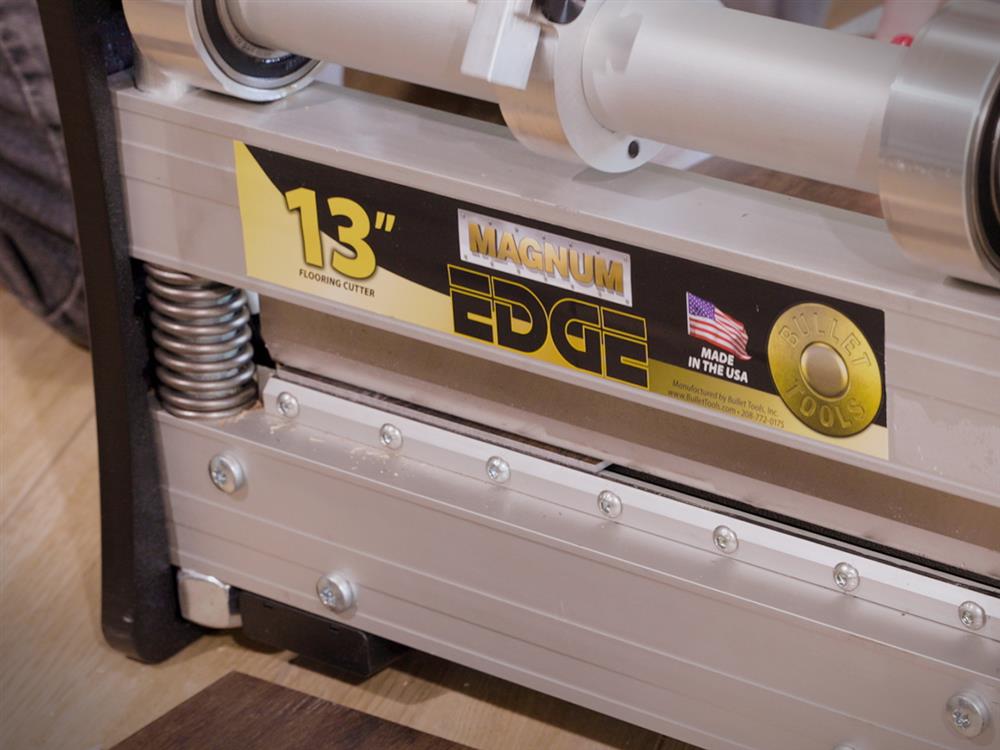 Long-Lasting Blade
All MARSHALLTOWN cutters come with a honing stone to de-burr the blade. A blade that is honed correctly will outlast 20 saw blades. Hone the blade after the 1st cut, 5th cut, 10th cut, and 100th cut. After 100 cuts, you need to hone the blade once per job for the life of the cutter.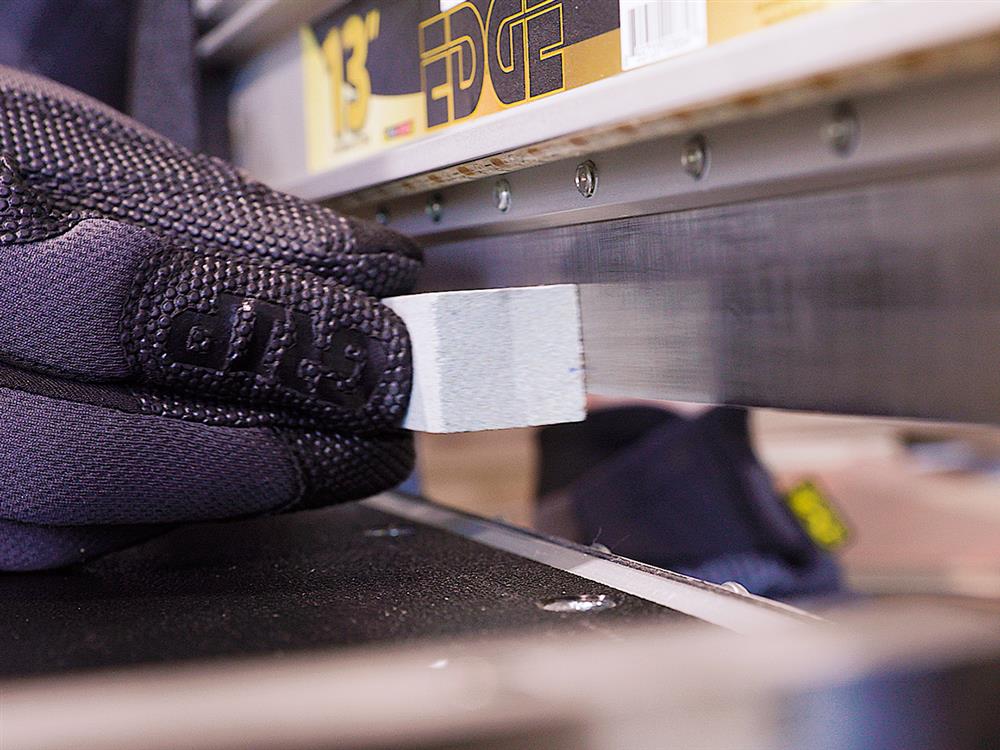 If you would like to watch our instructional video on honing your blade, CLICK HERE. 
No Electricity
Flooring cutters can be moved around your workplace because they don't need to be plugged in, and you won't trip over cords. The handle on flooring cutters provides enough force needed to shear the flooring material. The MARSHALLTOWN Magnum Cutters come with metal jacketed ball bearing cams to provide an ultra-smooth shearing action.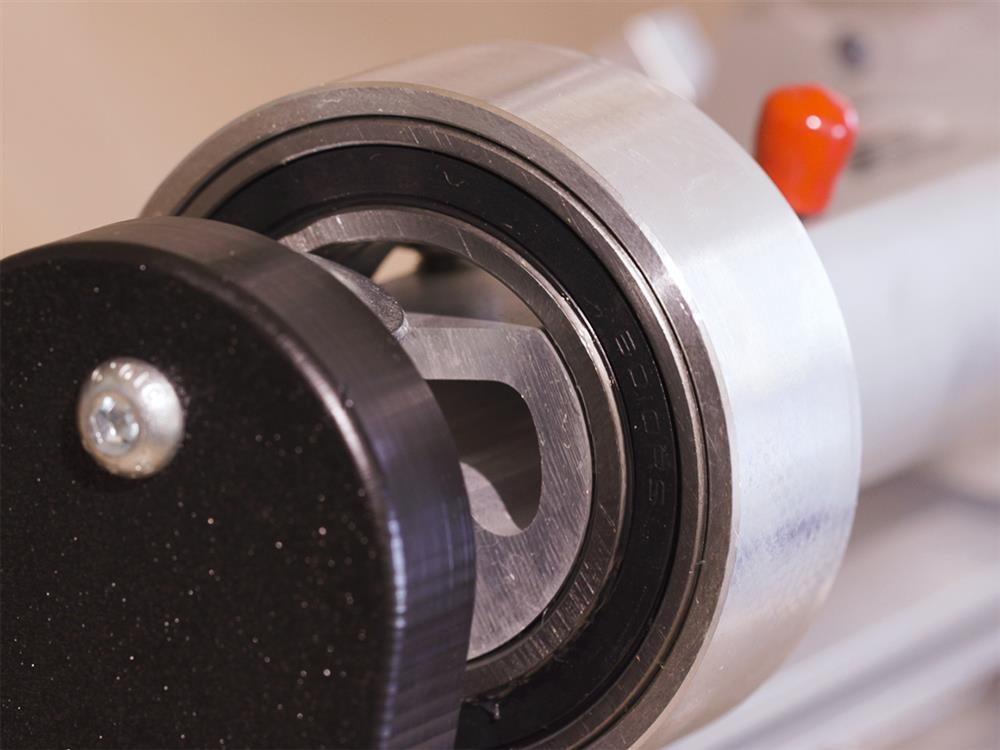 Quiet
The sound of shearing wood or laminate does make a sound, but it is nothing compared to the noisy whirring of a saw. 
Portable
These tools are lightweight, compact, and convenient to move/carry. Each has a solid base with a built-in handle for carrying and an adjustable heavy-duty lever with a lock pin for easy portability from jobsite to jobsite.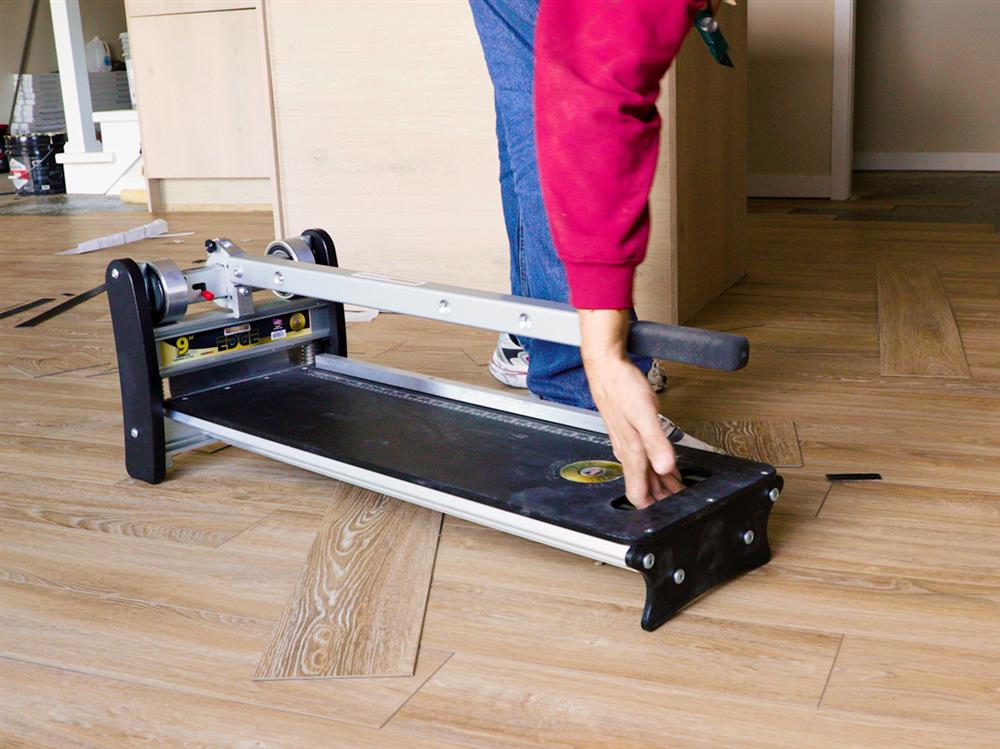 Durable
The durability of a flooring cutter is beyond the average durability of other tools used for cutting floors. This makes it a good investment. The MARSHALLTOWN Magnum Series Cutters are built with strong, lightweight, aircraft-grade aluminum. 
Easy to Use
They have a controlled cutting action that is quick and precise, whether you are cutting a 90° or 45° cut. MARSHALLTOWN Magnum Series Cutters also come with a built-in ruler to simplify the process of laying flooring. Just line up the plank against the adjustable fence and shear it.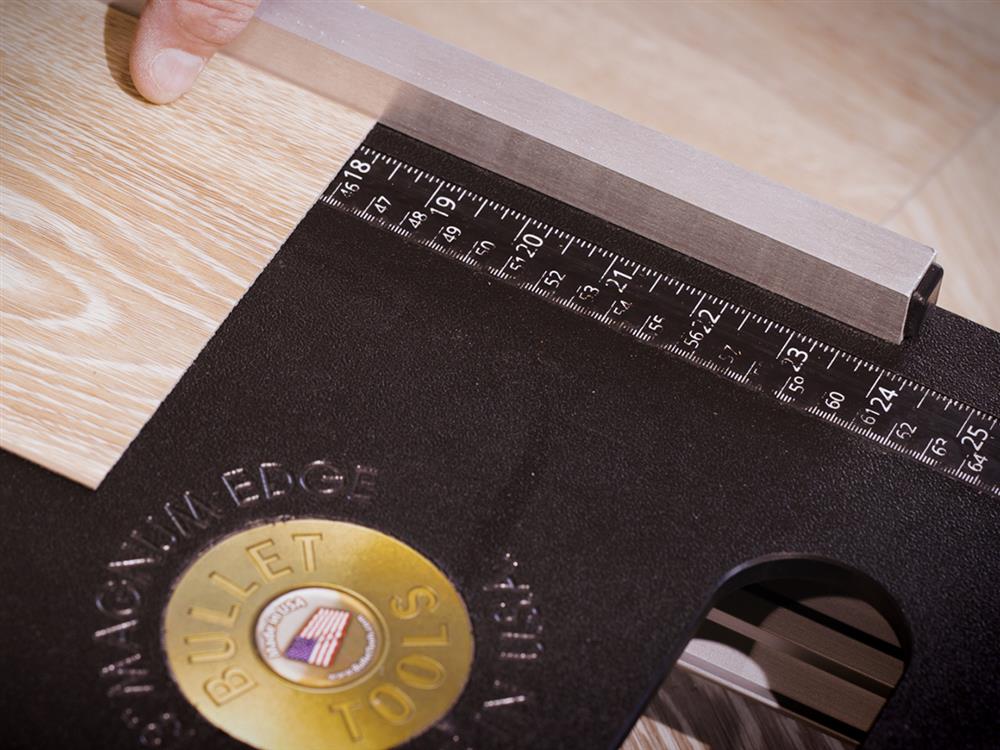 Additionally, they are very easy to assemble. Watch the video below to see how simple assembly is right out of the box. 
Overall, flooring cutters have several proven advantages and are a good alternative to using a saw. Flooring cutters will save you time and effort and leave you with beautiful floors of which you can be proud!