FASTcap™

The Patent Pending MARSHALLTOWN FASTcap™ Tiling Leveling System is a new, innovative way to eliminate tile lippage and achieve professional-looking floors in record time. Other tile leveling systems on the market are too time-consuming or require the use of additional tools. At MARSHALLTOWN, we wanted to change that. We optimized the process by designing a tile leveling system that quickly and easily slides into place and tighten down for a level finishing without any extra tools, saving you valuable time. Benefits include:

     • No additional tools required
     • Ratchet Caps are reusable for multiple jobs
     • Unique helix design allows for quickest installation on the market
     • No spinning necessary—remove Ratchet Caps from Spacer Bases with a quick pull
     • Color-coded Spacer Bases available in a variety of sizes
Installation Process
Installing tiles is simple and easy.
Step 1:
Place Spacer Bases (sold separately) once thinset has been applied.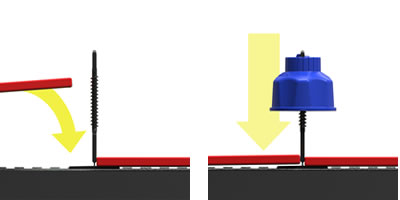 Step 2:
Push Rachet Cap down firmly over Spacer Base. Spin to tighten.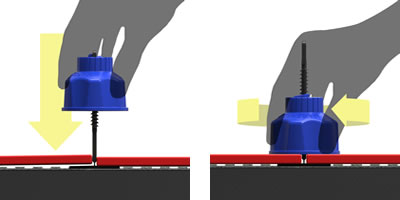 Step 3:
When mortar has cured, kick or use rubber mallet to remove. Save the caps to reuse for the next tiling job!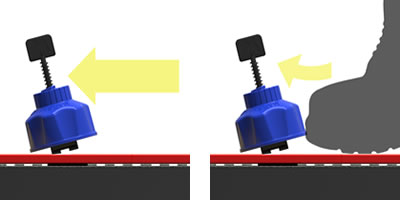 Ratchet Caps and Spacer Bases
Click the images below to be taken to the pages for the MARSHALLTOWN FASTcap™ Ratchet Caps and Spacer Bases.
Resources
Click below to view Sell Sheets for the Spacer Bases and Ratchet Caps. Also, view the Instruction Sheet that includes a Coverage Chart highlighting the ideal spacing per Spacer Base.