Refinishing a door, installing new carpet, or moving large furniture and appliances are just three of the many reasons to take a door off its hinges. The traditional way to remove a door hinge pin requires several tools, easily damages the door and surrounding trim, and leaves you with pinched fingers and a greasy mess. You can avoid this hassle by using the MARSHALLTOWN Door Pin Removal Tool. With this tool and a hammer, removing a door hinge pin is easy and mess-free!  
Step 1: Release
Begin with a closed, latched door. Place the door pin removal tool under the hinge, and with a quick hammer tap, the 90-degree drive pin pops the hinge pin.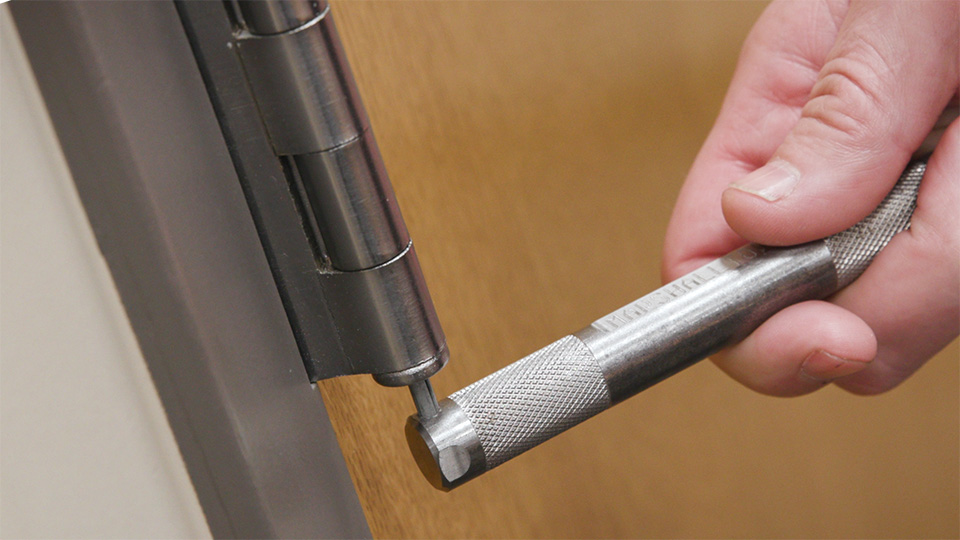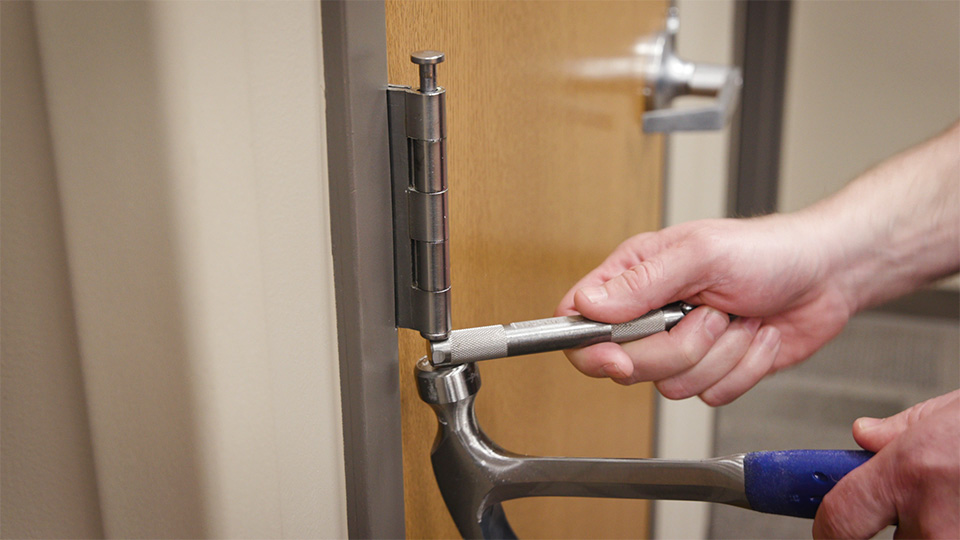 Step 2: Secure
Flip the tool around and use the precision-machined lift forks to grab the pin by the head. With a few more taps of your hammer on the base of the tool, you've released the hinge pin.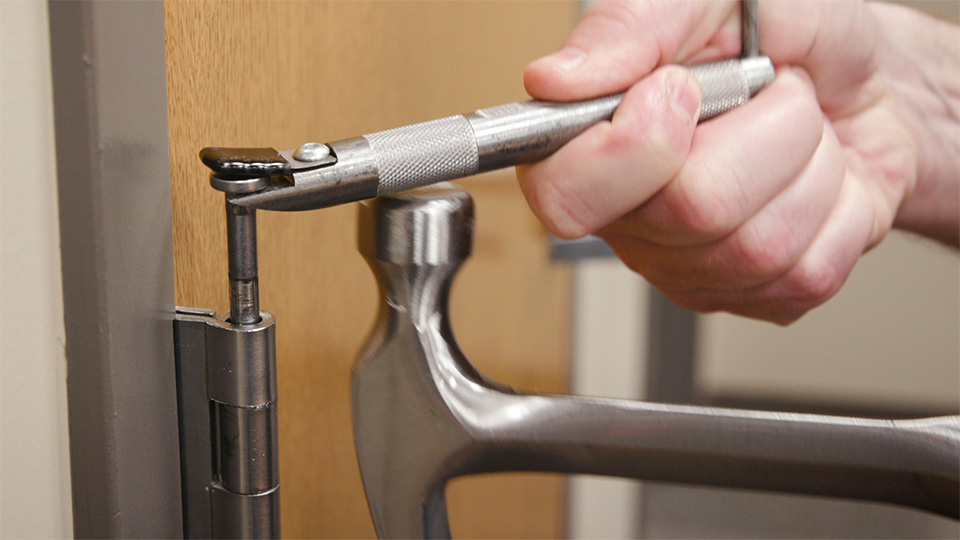 Step 3: Remove
The tool securely holds the pin so you can avoid a greasy stain on the floor, and the anti-slip grip provides a good, comfortable grip for your hand.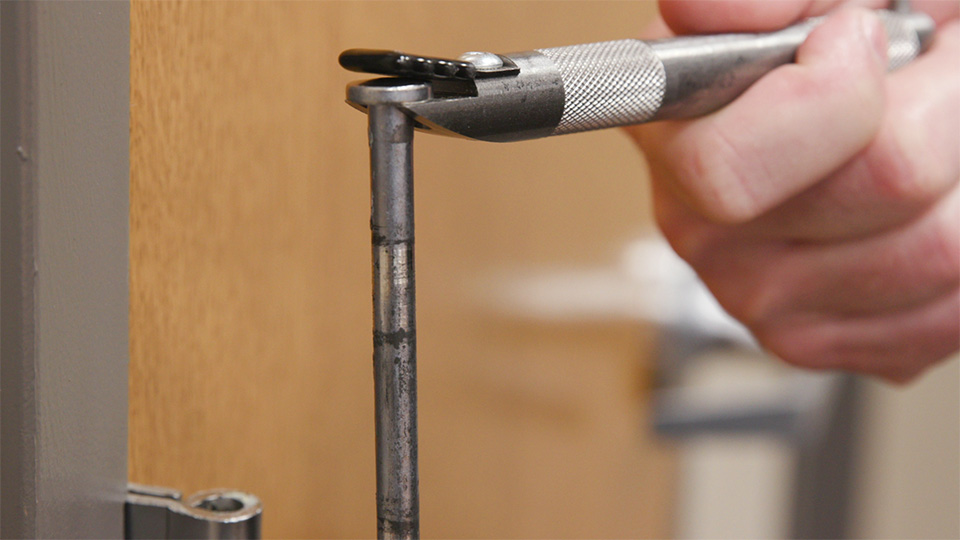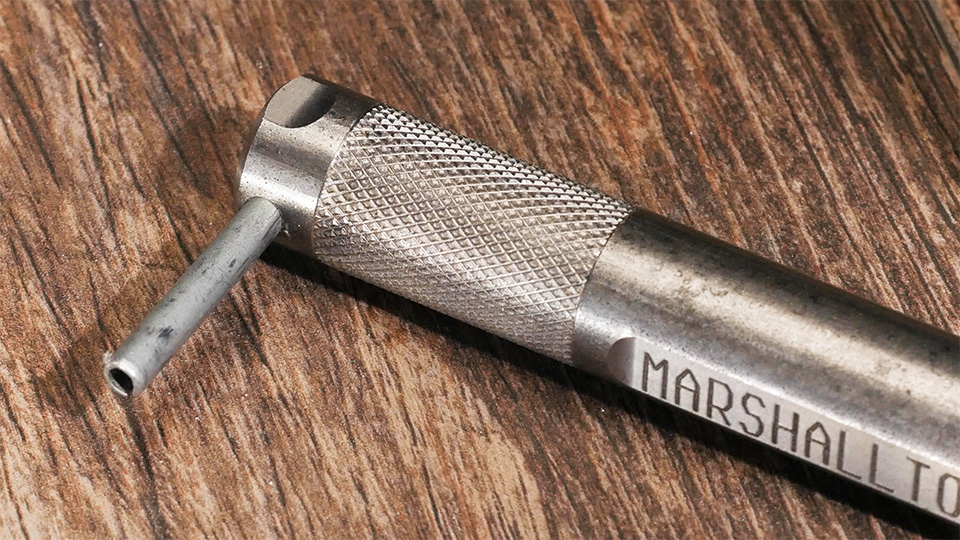 With the MARSHALLTOWN Door Pin Removal Tool and a few simple steps, removing doors has never been easier!