MARSHALLTOWN's line of professional Aluminum Extension Poles are high quality, durable tools that bring ease, convenience, and safety to your construction jobs and home projects. They have several impressive features, making them a necessity.  
Built to Last
With an all-aluminum construction, these poles are heavy-duty and long-lasting. They have up to 50% less flex at full extension compared to the leading competition, giving you more control while on the job. These poles feature a durable chuck and collet mechanism for firm locking between the inner and outer pole, and the universal die cast threaded tips are durable and will not wear away over extended use, unlike competitor plastic threads.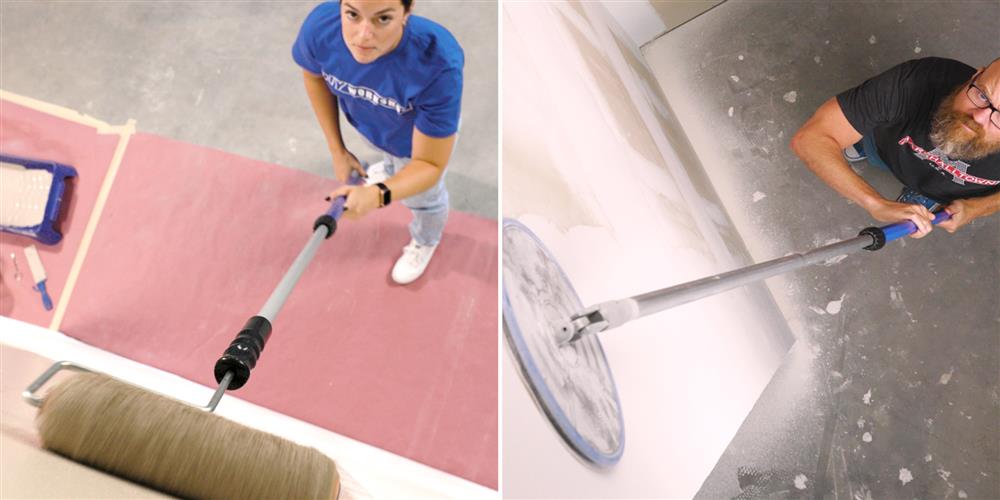 Versatile  
MARSHALLTOWN Aluminum Extension Poles are versatile tools ideal for use across several trades because of their universal die cast threaded tips which allow them to be attached to any pole sander, tool handle, or threaded attachment that takes a standard broom thread.
Drywall: When sanding or applying texture, attach your extension pole to our Radial Pole Sander, our single and double Crows Foot Brushes, or our Adjustable Squeegee Trowel.
Painting: Easily paint high ceilings and walls when you attach a paint roller.
Concrete: Apply finish to concrete surfaces by attaching the pole to one of our concrete brooms.
Everyday Use: These poles are also handy for those everyday tasks you do at home, like washing windows or dusting hard-to-reach places.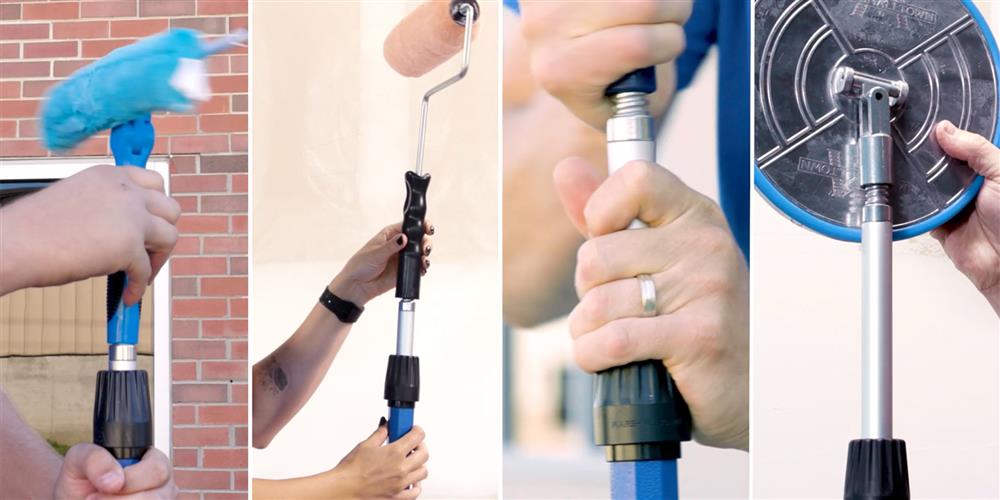 Various Styles and Lengths
With two styles and five lengths to choose from, you get to pick which combination works best for you.
Round Extension Poles
The round ribbed outer pole allows for a comfortable, non-slip grip when using.
Octagon Extension Poles
These poles feature a patented octagonal outer pole design for a comfortable, slip-resistant hold even with wet or sweaty hands.
Both extension pole designs come in several lengths: 2' - 4', 3' - 6', 4' - 8', 6' - 12', and 8' - 16'. The chuck and collet mechanism allows for infinite length adjustments between the minimum and maximum pole lengths.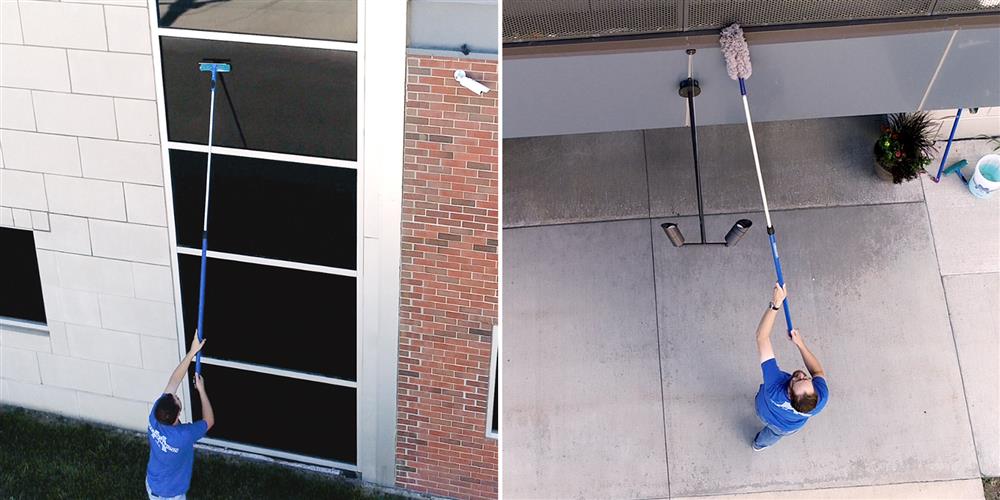 MARSHALLTOWN's Aluminum Extension Poles are are long-lasting, used across several trades, and offered in various styles and sizes. Once you get your hands on one, we're confident you will never want to use any other extension pole. Whether you are painting, working with drywall, finishing concrete, or cleaning hard to reach places, our line of extension poles is the perfect addition to your tool lineup.