MARSHALLTOWN acquired Frederick Tool for one reason—to give professionals like you a one-stop-shop for all your masonry needs. And, thanks to new technology, MARSHALLTOWN can now offer customization on select masonry items.
Click on the images below to view our expanded catalog of professional masonry tools and our hand-selected assortment of customizable and promotional items.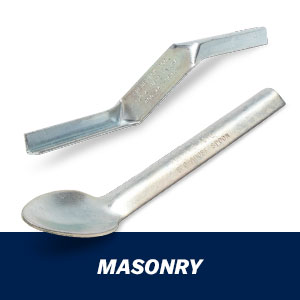 Expanding MARSHALLTOWN Line
This acquisition allowed us to expand our masonry line to include new masonry tools, including the Adobe Spoon and Z Jointer. Click the image above to view our entire masonry catalog.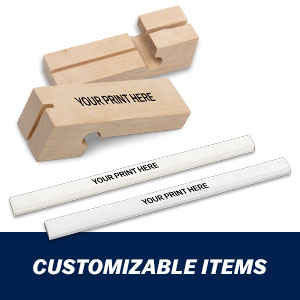 New Customization Technology
Your logo and promotional text are machine-etched or stamped into each piece for a permanent, personal touch that represents you and your company.
If you need help with your purchase, please call us at (800) 888-0127.