Spin Screed® - About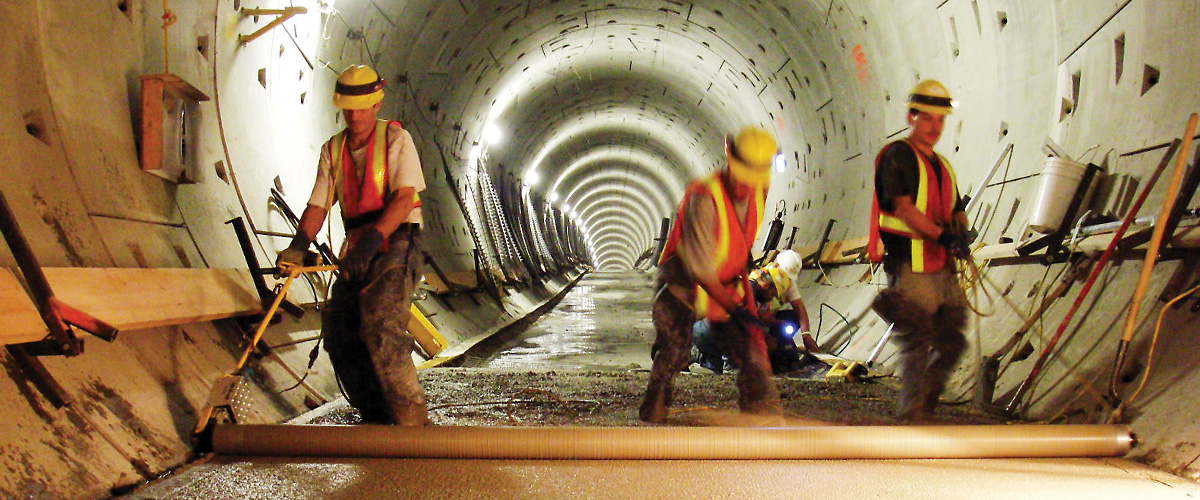 Spin Screed® is the world's first lightweight power roller screed. Our rugged design consists of an aluminum pipe, available in lengths ranging from 4' to 22' to fit nearly any job size, and a right-angle drill. As you push the screed, this drill spins the pipe in the opposite direction, that way wet concrete rolls up in front of the pipe as the screed works to cut off high spots and fill low spot, making for a flatter surface.

Unlike vibrating screeds, the Spin Screed® brings concrete paste to the surface, not water. As a result, the water/cement ratio near the surface of the concrete is much lower, which helps to create a higher quality, more durable slab.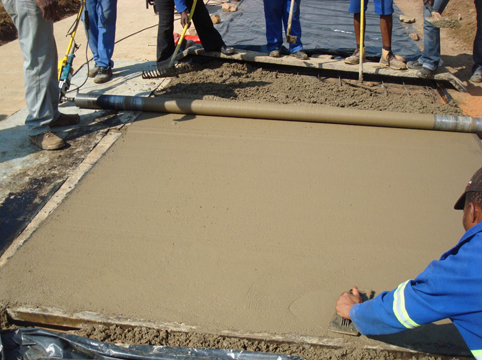 Our Spin Screed® is ideal for all screeding applications. Whether you have wet or low slump concrete, flat work, or a steep slope pour, the Spin Screed® helps you produce flatter, more durable concrete surfaces with less effort, time, and labor.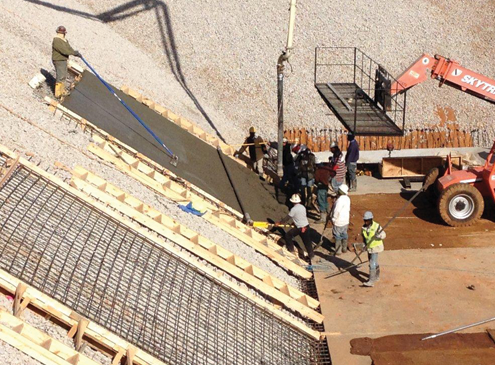 For concrete slabs wider than 22', utilizing the Spin Screed® "screed-support system" reduces fill volume by 85% compared to other screed pipe systems. Rather than the large void left behind by other systems that are a pain to refill, our system leaves behind a gap so small, all you need to do it run a bull float over the surface to fill it.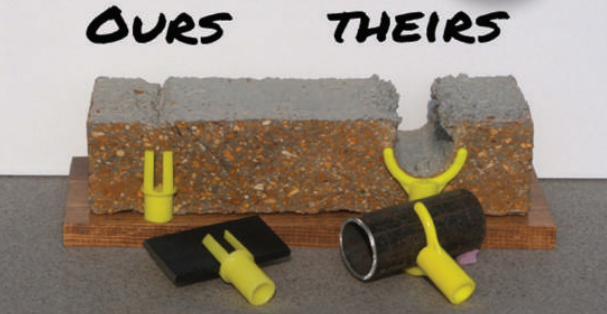 Getting Started
Are you ready to save time, effort, and money while producing flatter, more durable concrete? All you need is one Power Head Assembly—this includes the drill, both the live and dead-end handles, and a set of pipe ends—and your desired length of aluminum pipe. That's it!
If you're ordering more than one length of pipe, we recommend a set of pipe ends for each separate pipe. This eliminates time wasted swapping out ends and, since the motor and T-handle disconnect in seconds, allows you to seamlessly switch between pipes.
Pouring a slab wider than 22'? Don't forget to add a set of chair's and flat bars to your order!